Events
13 Apr 2018
Transcending EXP Weekend
Its the Transcedent Weekend! If you are a few steps away from completing the Play Zero missions, make use of this bonus to level up as much as possible!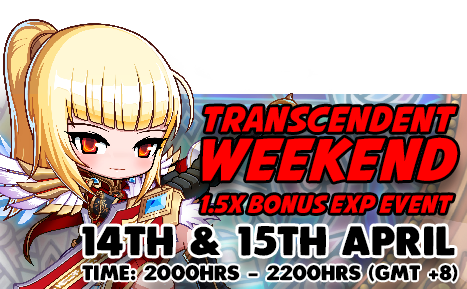 Event Date: 14th & 15th April 2018 Event Duration: 2000hrs ~ 2200hrs (GMT +8)
I can do it, you can do it!
Wee-kend-do-it!
-MapleSEA Administrator