Events
01 Mar 2019
Spring Fever Brings Temperatures to an All-time High!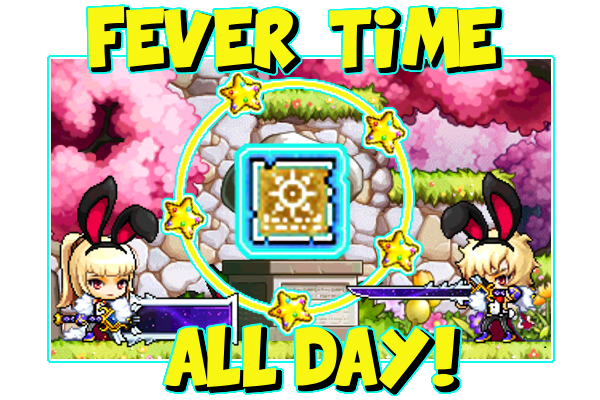 It's Spring and that means flowers are blooming and that means it's off with the Winter, and in with the heat....
waitttt a minute we never had winter... ever. Well whatever.
Well either way, it's the season for....
Fever Time
! We're not too sure if the LINE FRIENDS brought it with them or Maple World's finally cooled off enough after the defeat of the Black Mage. But surely it is a good time to show our beloved guests how
we actually have fun
in the Maple World, isn't it?
Join us for
FIVE full days
of Fever Time benefits in our Spring Update! (Time to farm up and stock up on those Spell Traces!)
Event Dates : Every Saturday in March - 2nd, 9th, 16th, 23rd, and 30th March 2019! Event Duration : 0000hrs - 2359hrs (GMT +8)
Key Notes
Fever Time
Increases the Spell Trace success rates of the following:
Spell Trace Enhancements
» 15% > 25% » 30% > 45% » 70% > 95%
Clean Slate Enhancement
» 5% > 10%
Innocent Scroll Enhancement
» 30% > 45%
Ark Innocence Scroll Enhancement
» 30% > 45%
May the blessings of all the Maple Goddesses reach you.
Happy
Tracing
Mapling, and all the best!