Events
24 Jul 2020
RISE Weapons Miracle Time
Dear Maplers,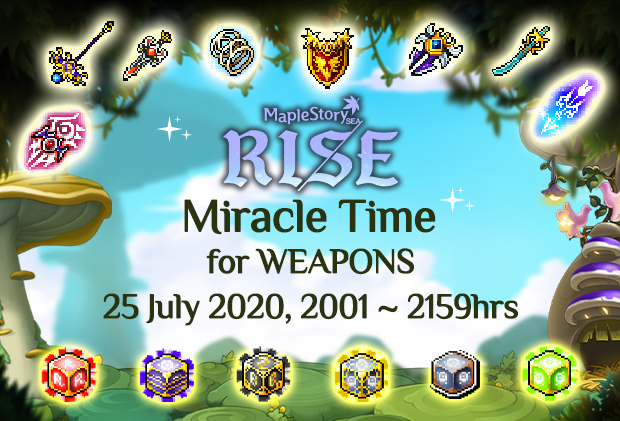 RISE never stops! Enjoy enhanced Potential Tier Up chance for your Weapons with
RISE Weapons Miracle Time!

Date
: Saturday, 25th July 2020
Time
: 2001hrs ~ 2159hrs (GMT +8)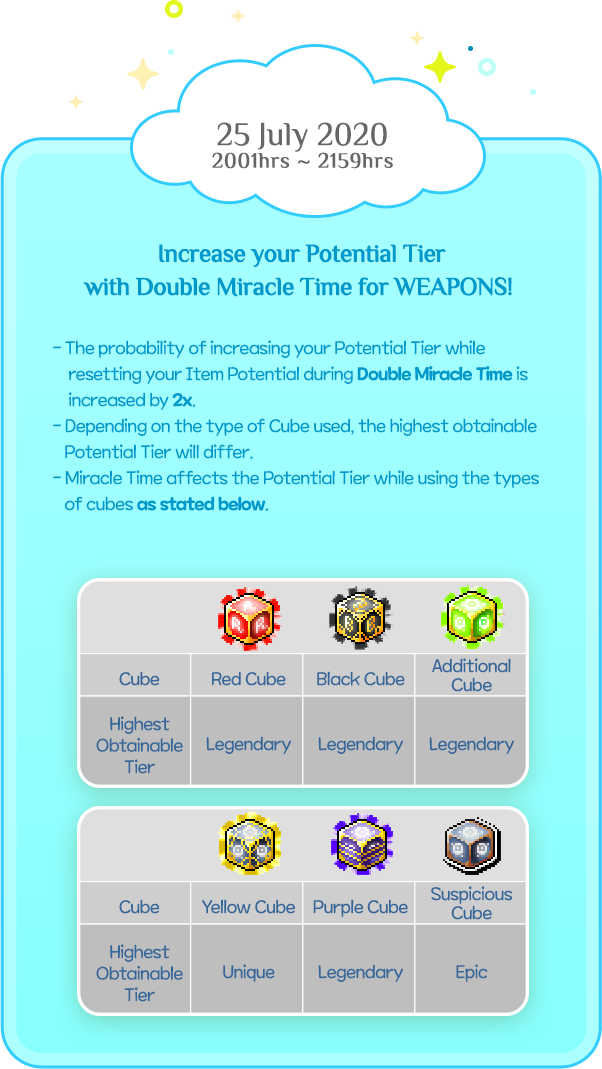 All cubes listed in the above image are affected by Miracle Time rates up till the listed Highest Obtainable Tier
---
List of Affected Item Types
Primary Weapon
Secondary Weapon
Shields

Highest quality weapon ranks!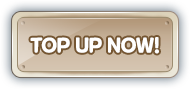 - MapleSEA Administrator