Events
14 Feb 2020
Most Eligible Bachelor & Bachelorette Contest!
Dear Maplers,
After an intense voting round, we have our Most Eligible, voted by you!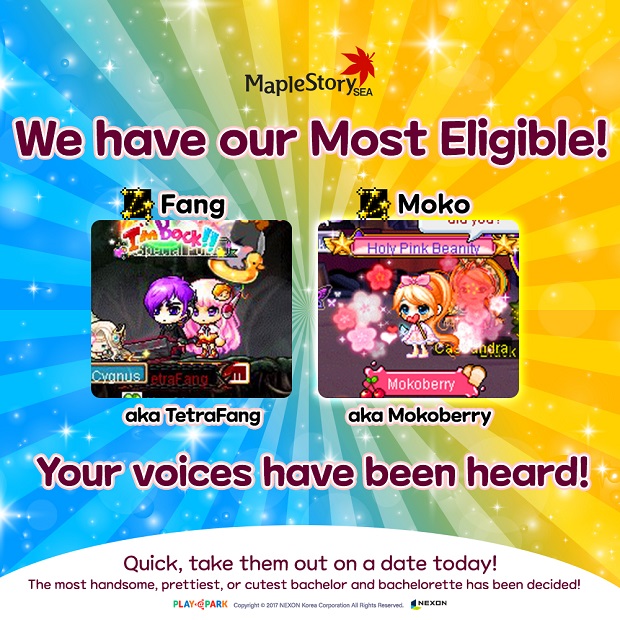 Let us all congratulate Fang and Moko from Cassiopeia for taking on the title of Most Eligible Bachelor and Bachelorette, until next time!
- MapleSEA Administrator
---
Dear Maplers,
Voting is in session! Check out our Facebook page and vote for the most Eligible Bachelor from
21st February to 29th February 2020
. Vote for who you think is the Most Eligible with their respective Facebook Reaction buttons!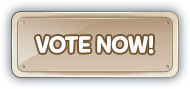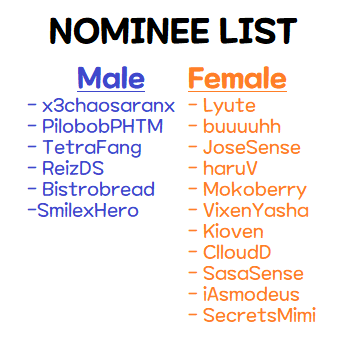 *Note: Due to an uneven number of participants for the Most Eligible Bachelorettes, Lyute, who has received an overwhelming number of nominations, will be automatically entered into the Semifinals without participating in the Qualifiers.
New VS Battles will be available everyday until the Most Eligible has been decided!
Male Qualifiers: 22 Feb, 24 Feb, 27 Feb, at 1300hrs
Male Finals: 29 Feb, 1800hrs
Female Qualifiers: Daily from 21 Feb to 25 Feb, at 1900hrs
Female Semifinals: 26 to 28 Feb, at 1900hrs
Female Finals: 29 Feb, 2000hrs
Please note that the schedule is subject to changes.
---
Dear Maplers,
Happy Valentine's Day, or Happy Single Awareness Day? Didn't manage to find a date despite being the perfect, prim, and proper Bachelor or Bachelorette? Know someone who deserves a chance with that person that they are so hopelessly in love with?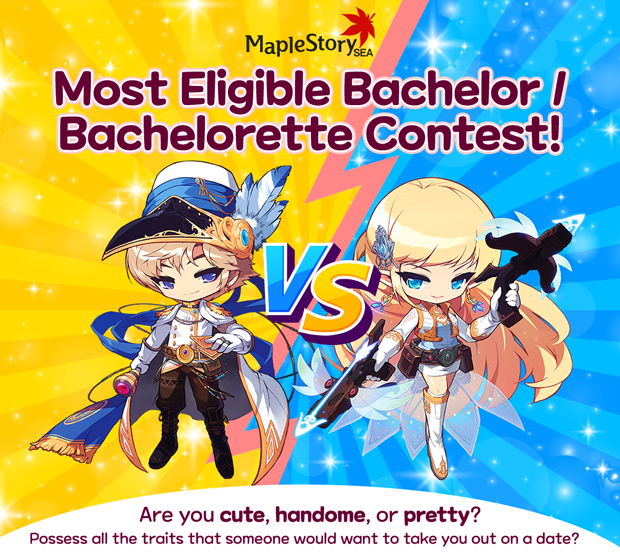 Nomination Phase
: 14th February 2020 ~ 20th February 2020, 2359hrs
Tournament Phase
: 21st February 2020 ~ 29th February 2020
Nominations are open for our first ever popularity contest among Maplers, decided by Maplers!
Nominate Maplers (In-game Avatars will be used) to participate in this contest and they will be screened and put into a bracket tournament, the stage upon where the Most Eligible Bachelor and Bachelorette will be chosen!
The community can vote for the contestants based on Facebook Post Reactions. Winners of each contest will advance to the next bracket and face off the winner of another bracket!
Male and Female characters will participate in separate tournaments.
Winners of the tournament in each category will receive a
Pink Bean Plushie, a set of Cherry Blossom Hairpins, and a bundle of Petite Rose weather effect
each. All shortlisted nominees that participate in the tournament will receive a token participation reward of a Petite Rose weather effect.
You may nominate anyone if they fulfill the following requirements:
Single (Hey, let them have a chance yea!)
At least Level 200
And that's it! If you wish to
sabotage
nominate someone, please fill in the details requested below, and submit the completed form to
(JavaScript must be enabled to view this email address)
Nominator's Email: Your email address
Nominator's In-game Name: Your IGN, for authentication purposes only
Nominee's Nickname: Do use an easy to pronounce/legible nickname. Refrain from using real names
Nominee's In-game Name: Must be shown on the provided image
Nominees's Gender: of the In-game character
Nominee's World:
Nominee's Job: The one in-game.
Nominee's Level:
Nominee's Guild:
Nominee's Height: MapleStory characters are around 99px tall.
Nominee's Fame:
Nominee's Hobbies:
Nominee's Favourite Colour:
Nominee's Maple Pastime: Remove the following that do not apply, or add your own
   ★ Bossing
   ★ Training
   ★ Slacking
   ★ Chitchatting
   ★ Beautifying Characters
   ★ Others (Please specify, there is no limit)
Nominee's Approximate Net Meso Worth:
Tell us a bit more about why you would nominate this person:
Do also attach a
portrait image of the nominee in .PNG
format (without pets or chairs or any animation blocking the character). Nominations without images will be
instantly disqualified.
Ready to submit? Send us an email here!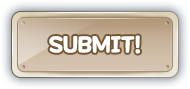 Terms & Conditions
By submitting the form via email, you allow us to utilize the provided image and details of the nominee for the purpose of running the event: Most Eligible Bachelor/Bachelorette.
You may submit multiple nominations. Nominations of the same person by multiple people will also be allowed.
Zero Characters may be nominated, the participation of Zero must be as either Alpha or Beta for the entire event duration. Nominated participants will be treated as Zero - Alpha (Male), or Zero - Beta (Female).
Nomination does not guarantee participation in the tournament. Only shortlisted candidates will qualify and advance through the bracket tournament.
Nominees will be shortlisted depending on a variety of factors. Nominees will participate in their own respective gendered categories (based on in-game character gender).
Submitted nomination images will be used as the main profile image of the contestant.
Should there be insufficient participants to form a clean tournament bracket group, in-game NPCs may be invited to join the fun.
Rewards will be sent to nominees. Nominators will not be eligible to receive any rewards.
We reserve the right to disregard any nominations that do not follow the format stated.
Nominations without a character image will be instantly disqualified.
We regret to inform that only shortlisted nominees will participate in the final tournament.
All decisions by PlayPark Pte Ltd and Nexon Corporation are final & binding.
PlayPark Pte Ltd and Nexon Corporation reserve the right to edit or change any of the above without prior notice.