Events
13 May 2019
You Make, We Bake ver. 14th Anniversary!
Dear Maplers,
Ever wanted to be a Cake Artist? Always admired the intricate details that go into a celebratory cake?
We did this once, and we'll do it again!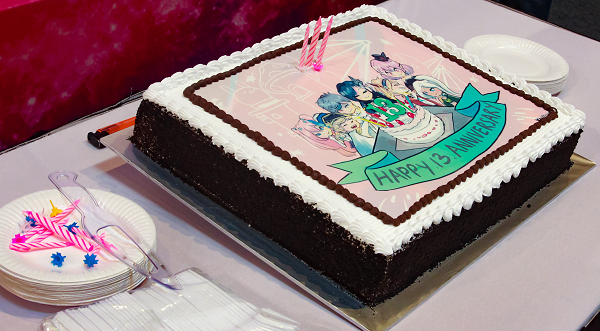 Check out our winning design for MapleStorySEA's 13irthday Celebration!
Let your creativity overflow and stand a chance to walk away with @cash prizes!
---
YOU MAKE, WE BAKE!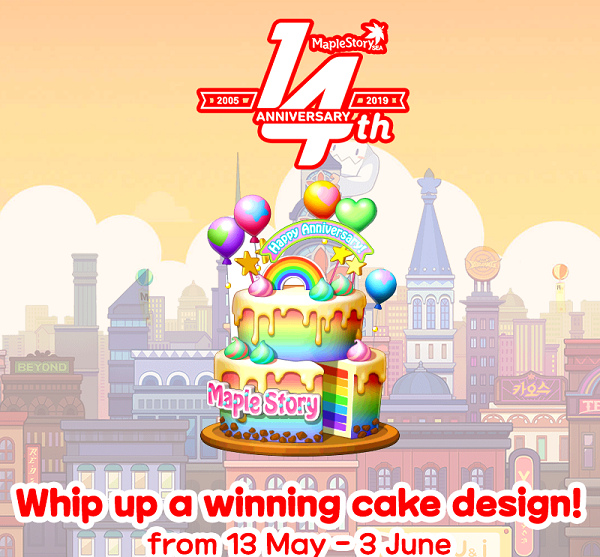 ---
How to Participate?
Simply design what you think should sit on top of our birthday cake this year, and submit your entry via E-mail to
(JavaScript must be enabled to view this email address)
by
3 June 2019, 1200hrs (GMT +8)
.
The winning entry will walk away with
100k @cash!
---
Event Mechanics
Event duration: 13 May 2019 to 3 June 2019, 1200hrs (GMT +8)
Submissions: Send your submissions in an email to the designated email address, with the subject "Make and Bake Submission by [[Character IGN]]"
Submission identification: Each submission MUST INCLUDE the participant's IGN and World in the e-mail's body.


Design Specifics:

The design must be of A3 size.
The design must be in 2D (flat-top), and for a single-layered cake.
The design will be used for the top of the cake only.
Entries can be submitted either digitally or scanned from pictures done traditionally, or in any other media form. Text submissions listing out ideas will not be accepted.
If done digitally, design should be preferably done in print resolution.
Physically done submissions should be scanned and preferably cleaned before submission. Otherwise, clean photos (without distractions) will be preferred.

Voting:

Submissions will be collated, and posted on our official MapleStorySEA Facebook Page after submissions have closed.
There will be a voting phase held, whereby all Maplers will vote for their favourite cake design.
The design with most votes by 7 June 2019, 6pm (GMT +8), will be crowned our winner, and the design will be used for our 14th Anniversary Celebrations!

---

Terms and Conditions




PlayPark Pte Ltd and Nexon Corporation reserves the right to edit the colour scheme of the winning entry when necessary to set a common colour scheme.
PlayPark Pte Ltd and Nexon Corporation may disqualify any submissions deemed inappropriate and/or not suitable without notice
Nexon Corporation shall own the intellectual property rights to the Contents and any derivative works upon submission.
If a winning entry is accused of plagiarism, the participant shall forfeit the prize and at the same time the participant shall bear the legal responsibility for the plagiarism. This rule shall also apply to all other non-winning entries which are found guilty of plagiarism.
All submissions must be sent to the designated email.
All decisions by PlayPark Pte Ltd and Nexon Corporation are final & binding.
PlayPark Pte Ltd and Nexon Corporation reserve the right to edit or change any of the above without prior notice.