Events
30 Nov 2021
Ringing the Welcome Bell for Lara - Special Timed Sales
Hey Maplers!
Lara's fateful journey has just begun! Follow her as she's on her quest to bring prosperity to her village!
Get a headstart among the rest while you journey around Maple World and beyond with Lara by bringing her gears to the next level!
Don't miss out on these time limited bundles in the cash shop, featuring enhancement items that can unlock Lara's potential even further!
Event Duration
1st December 2021, 0000hrs ~ 7th December 2021, 2359hrs
---
Grand Cube Packages
This one value sia~
Note : Purchase Limit for each item :
No Limit



---
Utility Bundle Scrolls
He skrols, he rolls, most importantly he proteks~
Note : Purchase Limit for each item :
No Limit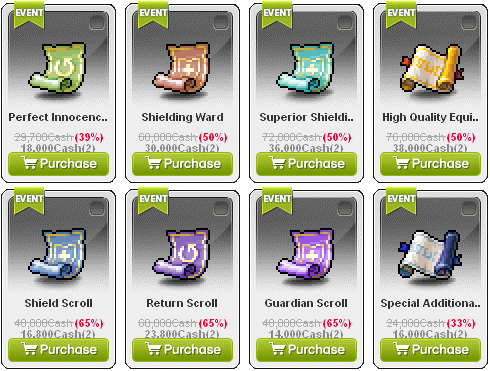 Safety first horr~~ =)