Events
08 Dec 2020
HiBearnate in Beary Fashion this Winter
Dear Maplers,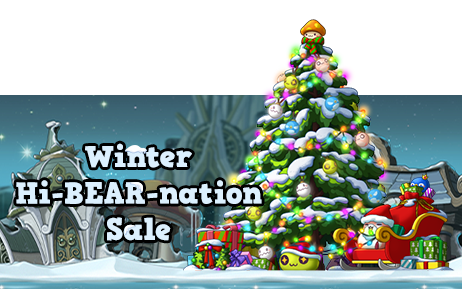 Date Start:
9th December 2020, 0000hrs
Date End:
31st December 2020, 2359hrs
Tis the season of winter (everywhere else except SEA)! So we invite you to experience winter in Maple World!
Enjoy warm and fuzzy decorative items on sale starting from
9th December, 0000hrs
to
31st December, 2359hrs
in the Cash Shop!
Get warm with Winter Hats or being just plain happy with Bear Hats & Overalls!
Note: All items listed below are permanent and will never expire
---
Winter Night Aurora Ring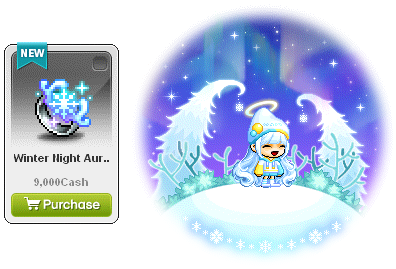 ---
Warm Winter Assorted Hats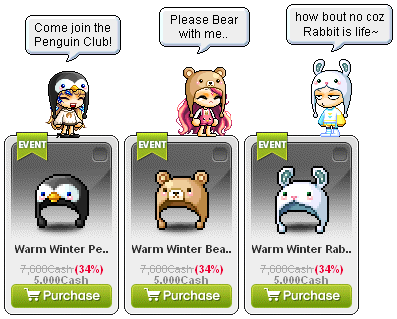 ---
Happiest Bear Hat & Overalls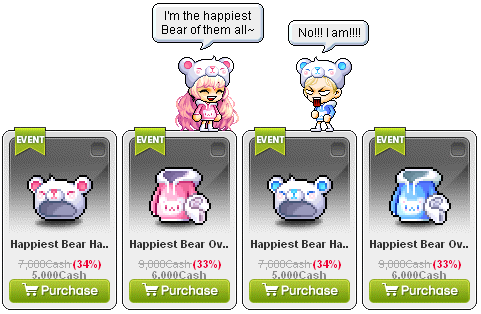 Both Hats & Overall can be equipped on either gender.