Events
30 Oct 2021
Halloween Special: A Hallocat Surprise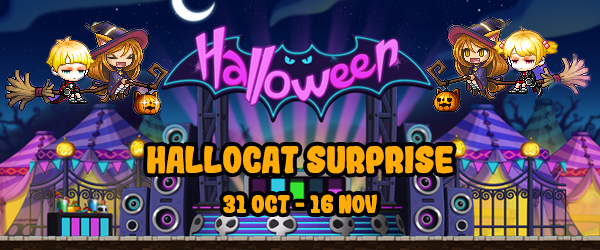 Event Duration :
31st October 2021, 0000hrs ~ 16th November 2021, 2359hrs
nya nyaa nya nya nyaaaa~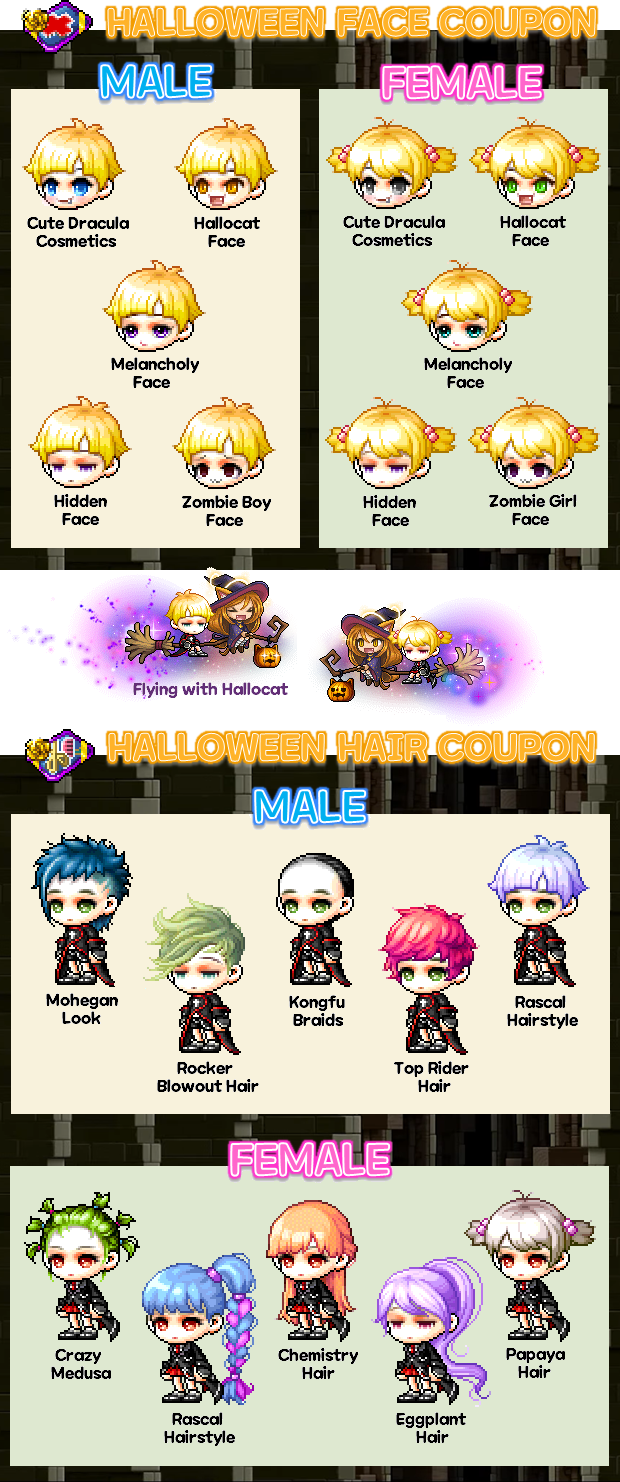 Note :
Flying with Hallocat Mount available in 90 Days and Permanent version.
Halloween Hair Coupon and Halloween Face Coupon reward list are obtained randomly.
Purchase Limit for each item : No Limit
Keep calm and say Boo!