Events
09 Mar 2018
GM's Marching Call
Hey Maplers,
The Game Masters are back.... and hiding! Time to crack open your trusty World Map and chill with the Game Masters after grinding all day!
How to Participate
• Gamemasters will do a megaphone shoutout in-game before they host their respective events, so keep your eyes out for them! • Participation is open to all!
General House Rules
• Game rules are set based on the games in play • While we wish for all players to have fun, players involved in harassment or misconduct during the event period may be subjected to further actions
---
We Hide, You Seek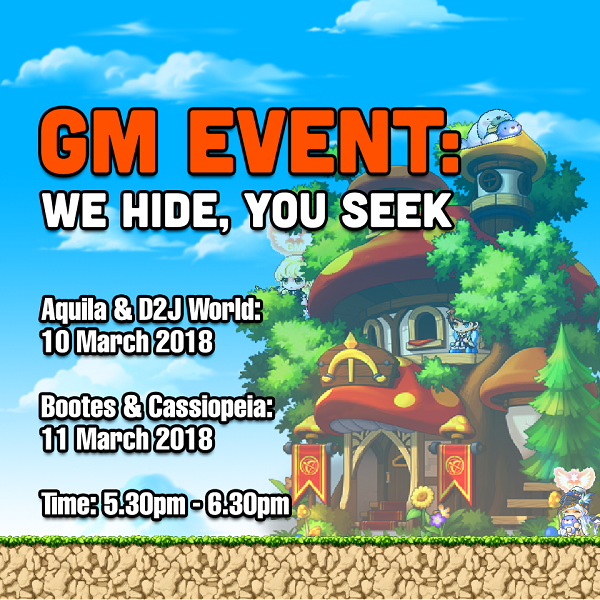 GMs will be hiding in a spot and releasing clues as time passes by, so keep an eye out!
So you think you have Sharp Eyes?
---
Finding Five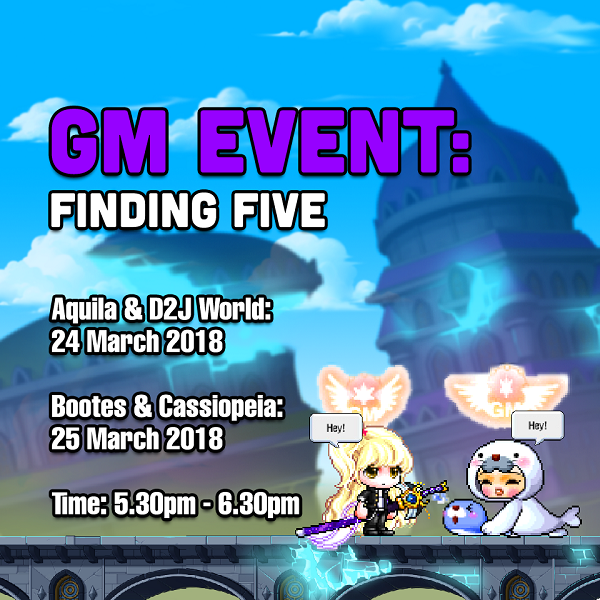 Finding an old pal? Or just trying to complete your Rainbow Challenge? Join the GMs and other players in a session of finding which class is the most popular!
Class representatives, come forward!