Events
02 Dec 2016
Chaotic Saturday Sale
For
ONE DAY ONLY
on
Saturday, 3rd December 2016
, these
NEW PACKAGES
will be purchasable from the Cash Shop!
Chaotic Red Fury Package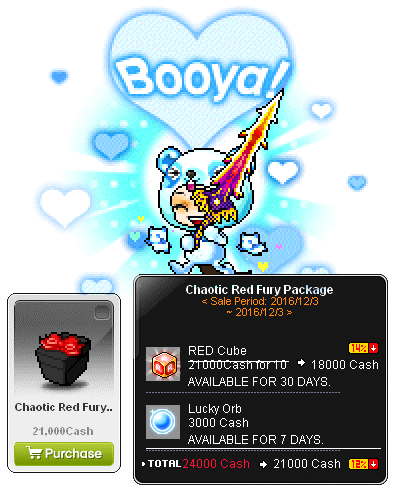 Chaotic Black Fury Package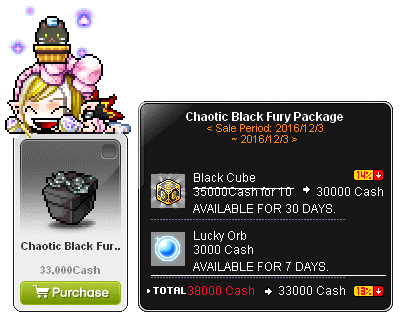 These are packages that respectively gives you
Red Cubes
or
Black Cubes
and each package comes with an
Lucky Orb
!

What is a
Lucky Orb
?

It is an item that works like a Ga-Cha-Pon Ticket.

What can I get from the Lucky Orb?

There is a chance to get one of the following items : • 1x Epic Potential Scroll 80% • 1x Clean Slate Scroll 10% • 1x Miracle Circulator • 1x Spell Traces Exchange Coupon • 1x Confusion Fragment

- MapleSEA Administrator