Events
10 Feb 2021
CNY Special: Ox-picious Niu Year Moo-ketplace
GONG XI FA CAI! XIN NIAN KUAI LE!, Maplers!
Ox-picious Niu Year Moo-ketplace is now OPEN!
Welcome to the most happening market in the World!
and by "World" I mean by Aquila, Bootes, Cassiopeia and Draco lol
Sale Duration:
11th February 2021 0100hrs ~ 13th February 2021 2300hrs
Note : Sale is NOT available 1 hour before Midnight and 1 hour after Midnight
Total Quantity All World Combined : 2021
Purchase Limit : 1 per Character

Note : All items available during the sale period or while stocks last only.
---
Wait! That's not all! We have a special event for you ~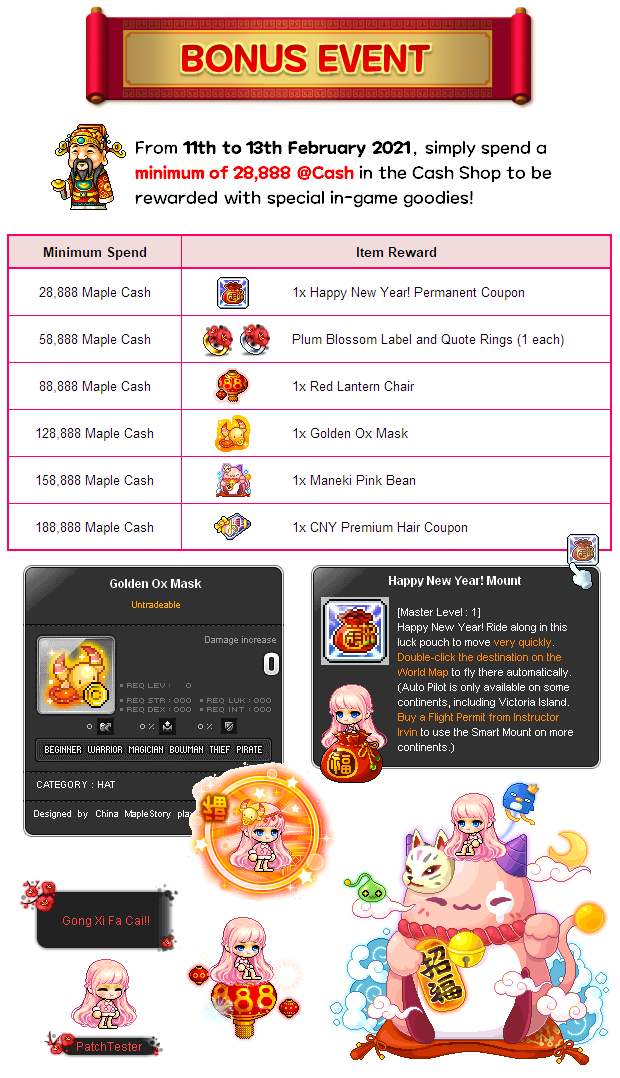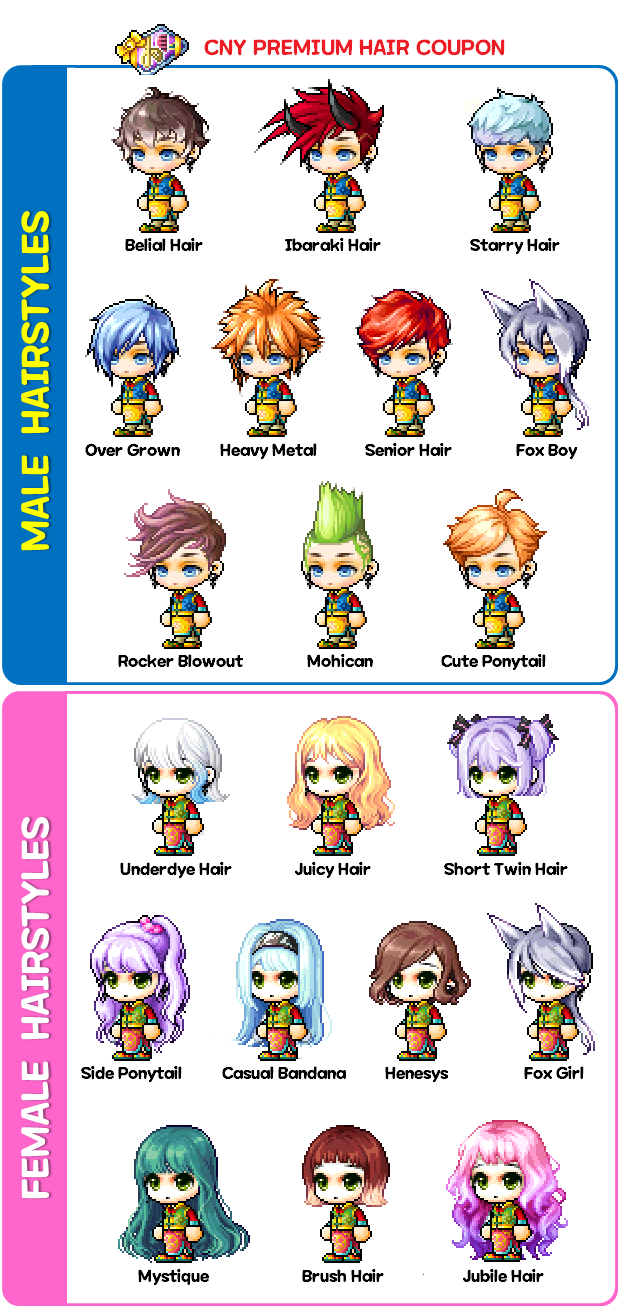 Note: All spend tiers and rewards are accumulative. If you have spent a minimum of 88,888 @Cash during the event period, you will be eligible to receive all items from the previous tiers of 28,888 and 58,888 as well.
Terms and Conditions
Only purchases made in the Cash Shop made with Maple Cash within the event duration of 11th to 13th February 2021 will be accumulated.
Purchases of items in all Cash Shop categories will be counted towards meeting the event criteria, EXCEPT Equality Cubes.
Each MapleStorySEA Passport ID will not be able to win more than 1 item per tier.
In-game Item Rewards will be distributed via in-game reward box crediting at the next server check after the event has concluded.
Crediting of items will be done towards the MapleID that has the highest accumulative spend during the event period across the entire Passport account.
PlayPark Pte Ltd reserve the right to replace any of the rewards as stated above without notice with a reward of equal value.
All decisions by PlayPark Pte Ltd and Nexon Corporation are final & binding.
PlayPark Pte Ltd and Nexon Corporation reserve the right to edit or change any of the above without prior notice.
HENG AHH ONG AHH HUAT AHH!!