Events
21 Feb 2018
CNY Fortune Bag Returns this 2018!


Dear Maplers,


Fortune Bag makes its return in 2018 with a special reward of 88,888* Maple Points!

Fortune Bag start date: 21st February 2018
Fortune Bag end date: 24th February 2018 2359hrs

Here's a simple guide for both new and old players on how to play the Fortune Bag.


Step 1

Login to the i-Gacha website @ http://mapleigacha.asiasoftsea.com/

Step 2

Click on either of the icons as shown below.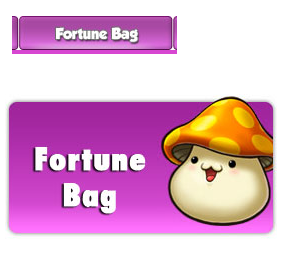 Step 3

If you are using the Google Chrome browser, you might see an error as seen below.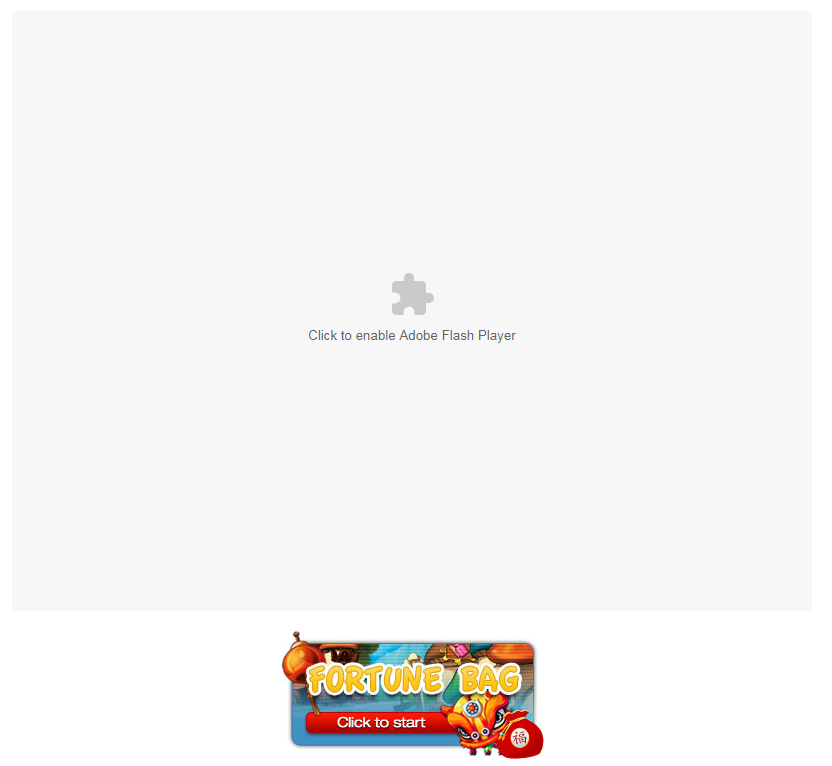 Have no fear! This does not mean that you will not be able to play the Fortune Bag, all you have to do is to click on the box as instructed.

There will be another popup near the address bar which looks like this:





Click on "Allow" and you can now proceed!

Step 4.1

You will then brought to the following page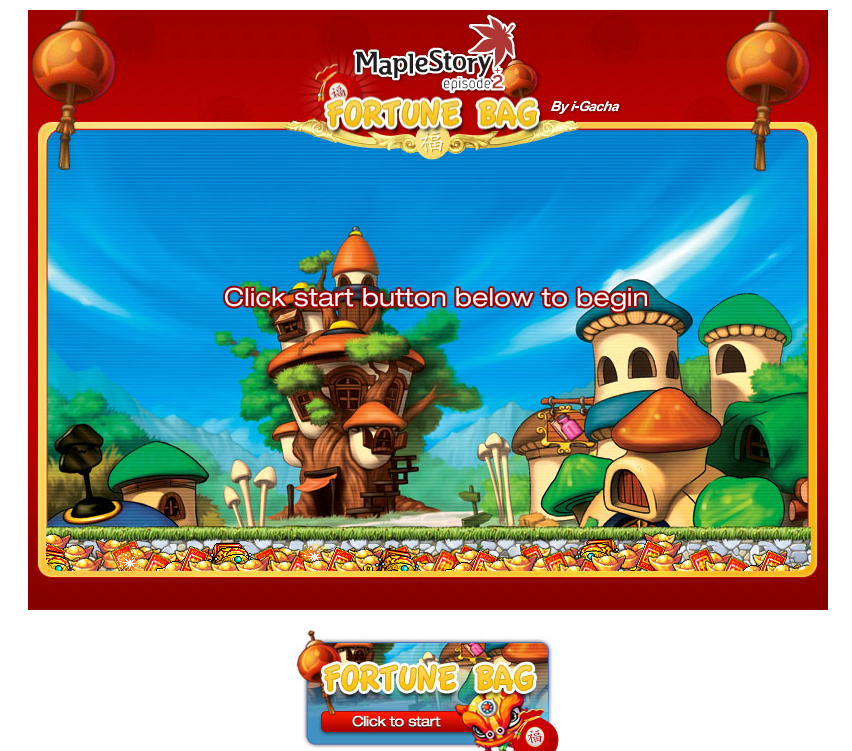 Click on the button at the bottom to start!

Step 4.2

You might also see this: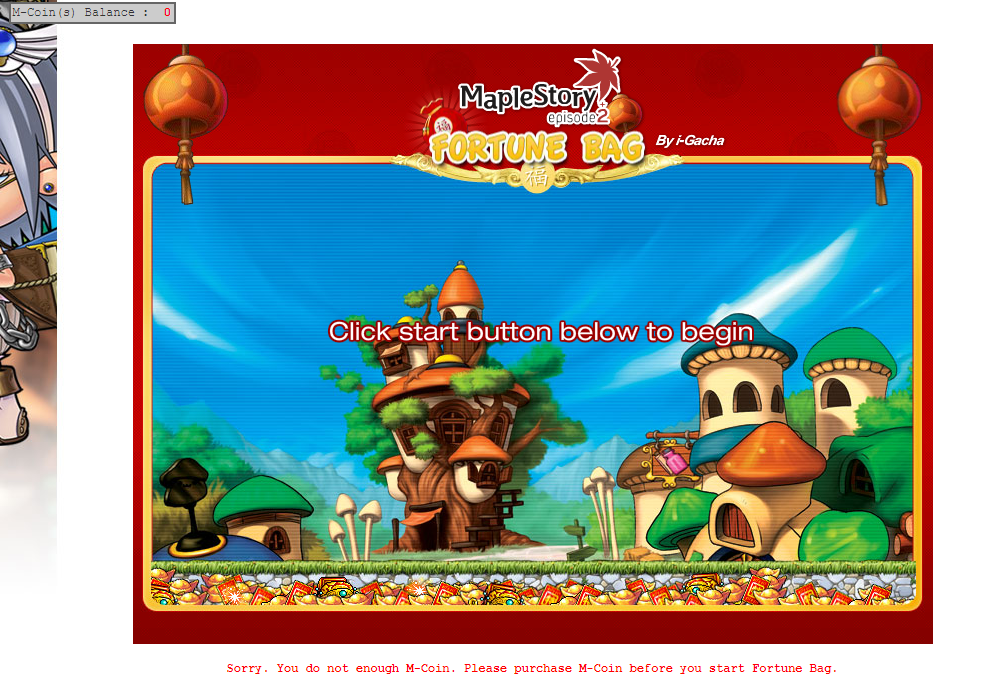 This means that you have no M-Coins! From here, you continue, you will have to purchase M-Coins by clicking on the "Buy M-Coins" button.

Once you click the button, you will be brought to the following page: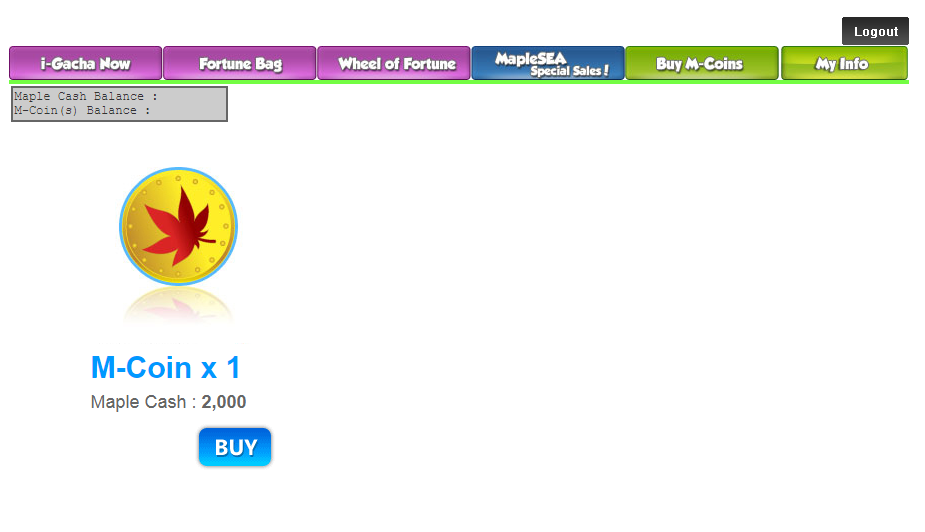 Please note that you will only be able to see the option to purchase M-Coins if you enough Maple Cash.

Step 5

After clicking on the "Start Button" you will be led to this page: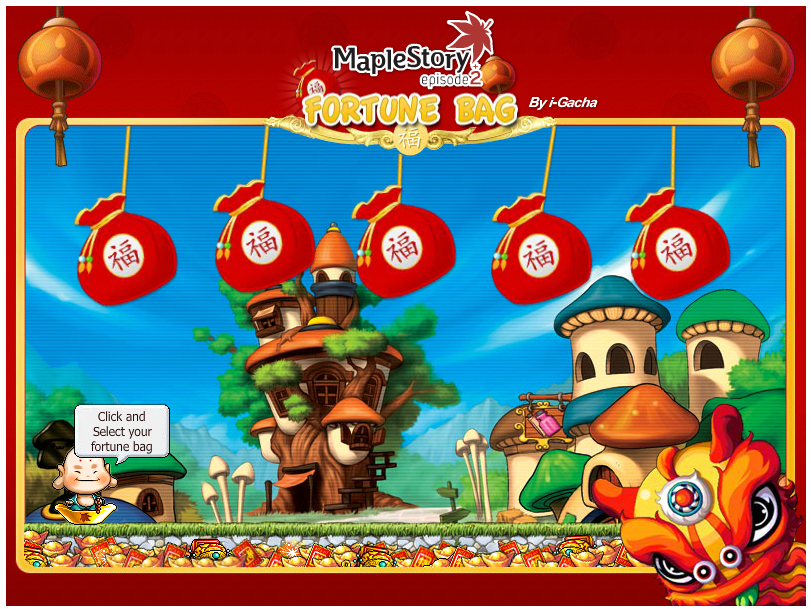 Select the fortune bag that resonates with you and you might stand a chance to win the grand price of 88,888 Maple Points!

Our trusty Dong Dong Chiang will then cut the chosen fortune bag and reveal your prize!




Now to move on to what all of you are here for! Below is the list of prizes that can be won from the CNY Fortune Bag 2018!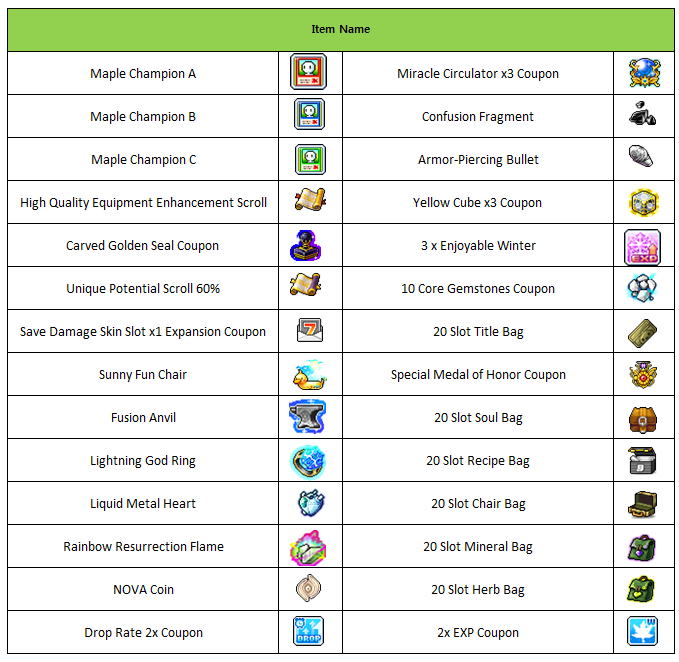 You must be wondering how to obtain the
88,888 Maple Points
that was mentioned at the start. Here's an illustration to help with that!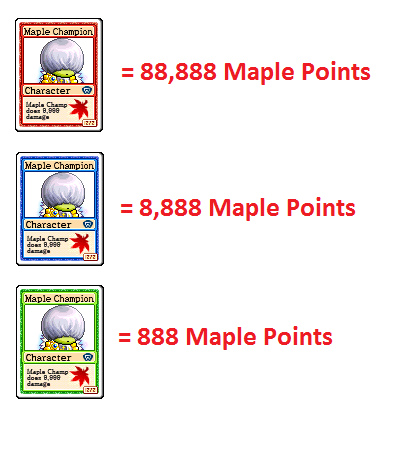 • The results will be based on the Fortune Bag draw, and not by redemption of coupon in game. All Maple Points will be credited into the respective accounts after the event has ended, and final winner results obtained.
• This sales event will only be available while codes stocks last.•
• As with all previous i-Gacha events, no refunds will be made for unused M-Coins, nor will they be reverted back to Maple Game Cash. These coins may be kept and used for future i-Gacha or Fortune Bag events. M-Coins do not have any expiry date.
Hurry play now before its over!