Events
07 Feb 2019
CNY Fortune Bag 2019
Dear Maplers,
The annual Fortune Bag has returned, with a bunch of cool new items to collect!
Fortune Bag Start
: 7th February 2019
Fortune Bag End
: 10th February 2019, 2359hrs (GMT +8)
CNY Fortune Bag Item Rewards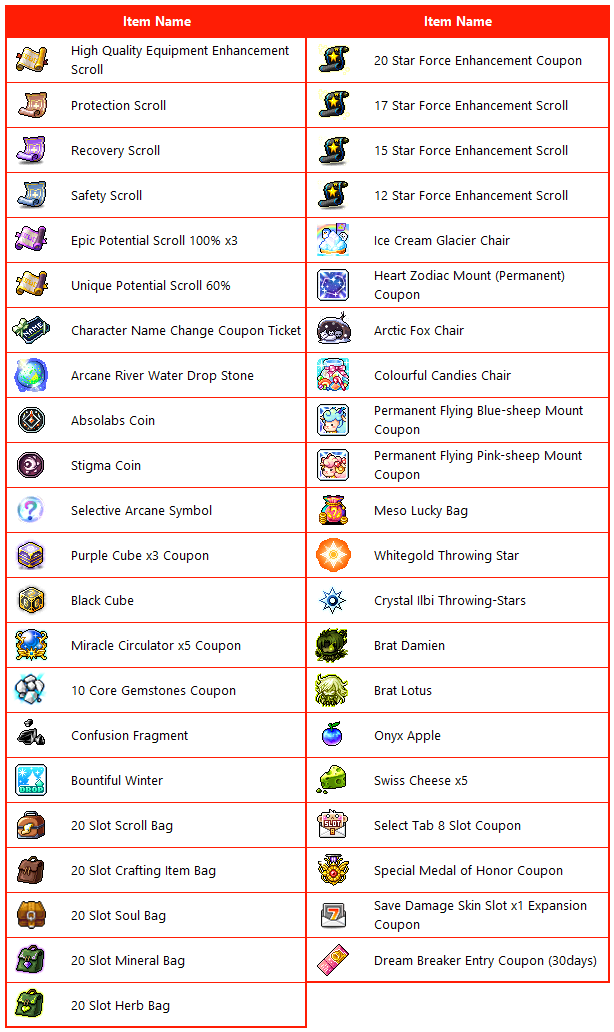 Head on over to the Fortune Bag minigame and start playing!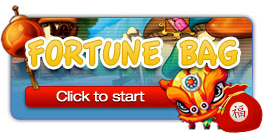 ---
Quick Guide to play Fortune Bag
• Step 1 - Login
Login to the i-Gacha website
here
• Step 2 - Select Fortune Bag game
Click on either of the icons as shown below: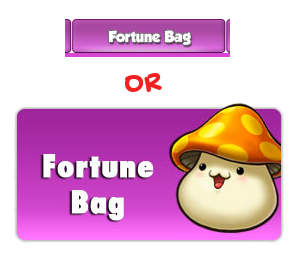 • Step 3 - Begin Playing!
After clicking on the "Start Button" you will be led to this page: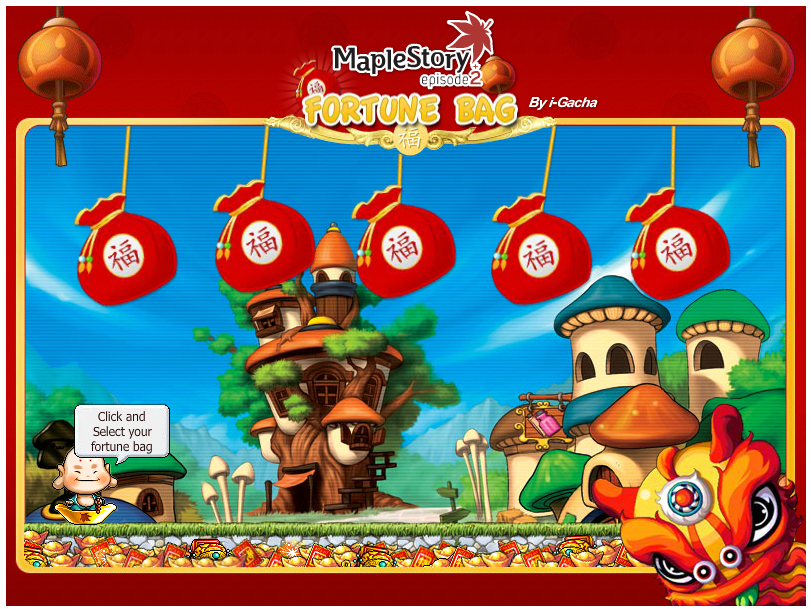 Select the fortune bag that resonates with you and let our trusty Dong Dong Chiang cut the chosen fortune bag to reveal your prize!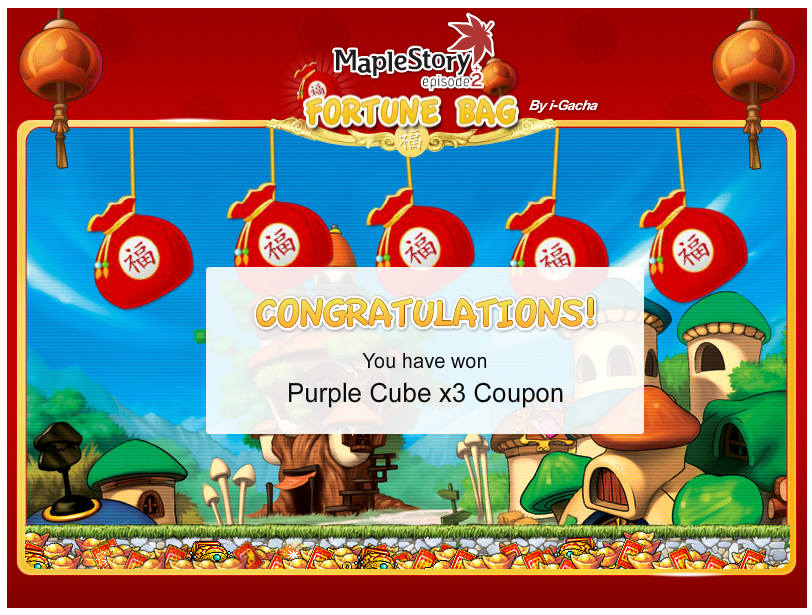 • The Fortune Bag sales event will only be available while codes stocks last.• • As with all previous i-Gacha events, no refunds will be made for unused M-Coins, nor will they be reverted back to Maple Game Cash. These coins may be kept and used for future i-Gacha or Fortune Bag events. M-Coins do not have any expiry date.
What are you waiting for? Play now!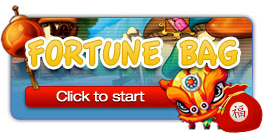 ---
» FAQs
Q: What is the Fortune Bag?
A:
Similar to the i-Gacha, the Fortune Bag is a web based system which contains a totally different set of items and rates from the in-game Gachapon System.
Q: Why do I have to log in to my i-Gacha account?
A:
The i-Gacha System uses an account separate from your Maple account, and uses M-Coins for gachapon purchases that has been integrated unto the web for the convenience of players. Please refer to our Step by Step Guide on how to sign up for a new i-Gacha account.
Q: What are M-Coins?
A:
The M-Coin is a token required in order to play the minigames available here. You will need to purchase M-Coins before you can proceed to play.
Q: How do I purchase M-Coins?
A:
After converting your Topup into Maple Cash, login into your i-Gacha account and click on the "Buy M-Coins!" to make your purchase.
Q: The Fortune Bag machine seems to be out of stock but I still have M-Coins!
A:
Please take note that there are no refunds made for unused M-Coins, nor can they be reverted back to Maple Game Cash. However, the M-Coins can be kept for use in future i-Gacha or Fortune Bag events. M-Coins do not have any expiry date. With that in mind, please make your conversions wisely.
Q: Where can I get my item code?
A:
You will be able to view your 30-digit item code in

, and under the column of "Item Code" and click "Show" to view your item code. Remember to redeem them before the expiry date if you're planning to save it for later!

Q: How do I redeem my item code(s)?
A:
You can redeem your codes via the Cash Shop in-game. Click the

button at the top right corner of the screen and enter your code in the empty fields before clicking on 'OK'.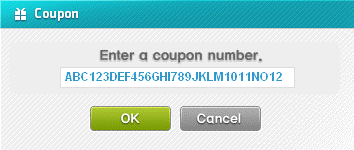 ---
• Error Scenario 1
Google Chrome browser users might encounter the following error: Simply click on the box as instructed to continue. A will appear near the URL bar:

Click on "Allow" to proceed!
• Error Scenario 2

To continue, simply purchase M-Coins by clicking on the "Buy M-Coins" button. Purchase the desired M-Coin denominations available for you to play the i-Gacha/Fortune Bag games: