Events
09 Mar 2018
Moon Bunny's Eggstra-Springy iGacha


Dear Maplers,

What's the first thing that comes to your mind when you think about Spring?

"It reminds me of the robots in Ludibrium seems like that have springs in them." said GMZealael.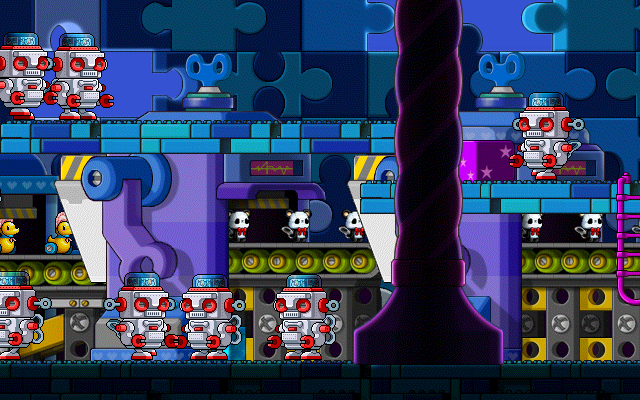 "It reminds me of the sakura trees in the Ninja Castle." said GMEve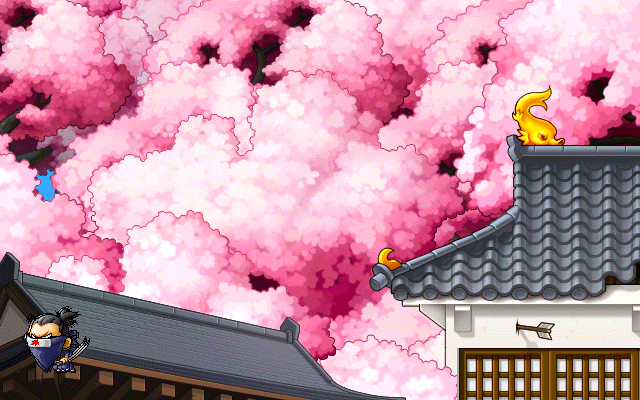 "It reminds me of the moon like the one in Korean Folk Town." said CMAstrea and everyone else F3-ed.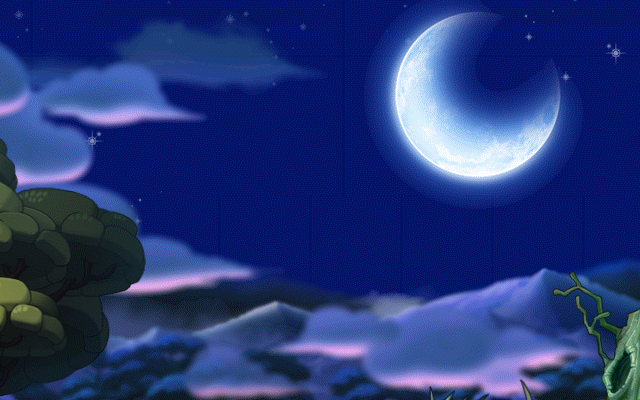 Celebrate this Spring season with us and Moon Bunny with this Eggstra-Springy iGacha!

Start date: 9th March 2018
End date: 14th March 2018 2359hrs

Jump around with the frogs with this Jumping Frog Chair!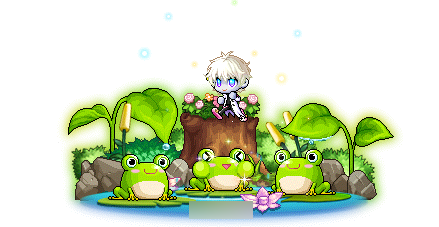 Sit and chill with the Fluffy Bunny Chair and Glass Castle Chair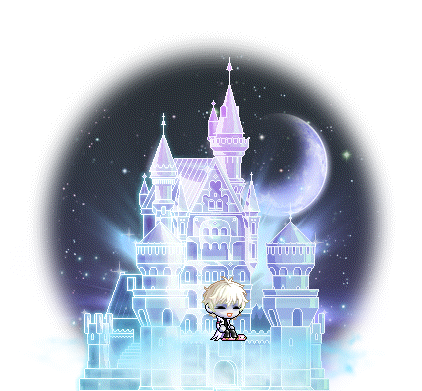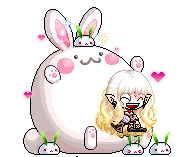 You can also visit the moon with this Bunny Moon Gazing Mount!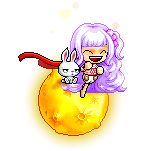 Did not find anything interesting? See below for the full list of items that can be obtained!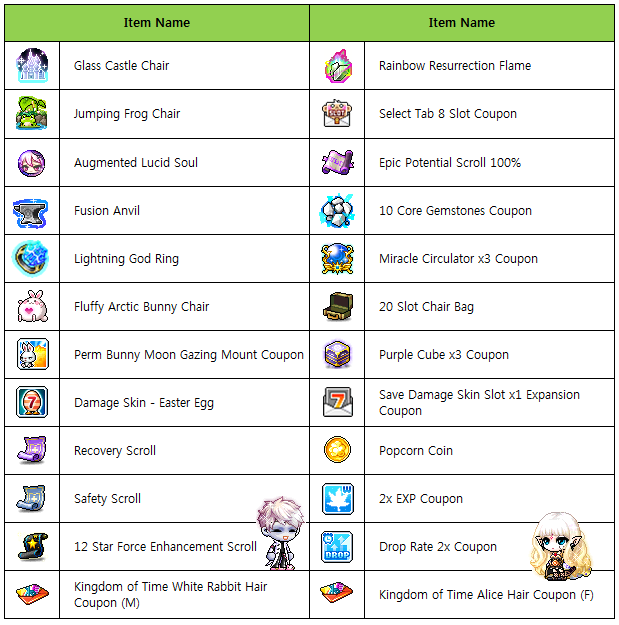 • This sales event will only be available while codes stocks last.•
• As with all previous i-Gacha events, no refunds will be made for unused M-Coins, nor will they be reverted back to Maple Game Cash. These coins may be kept and used for future i-Gacha or Fortune Bag events. M-Coins do not have any expiry date.
Hurry! Play now before its over!