Events
12 Mar 2020
Blossom Miracle Time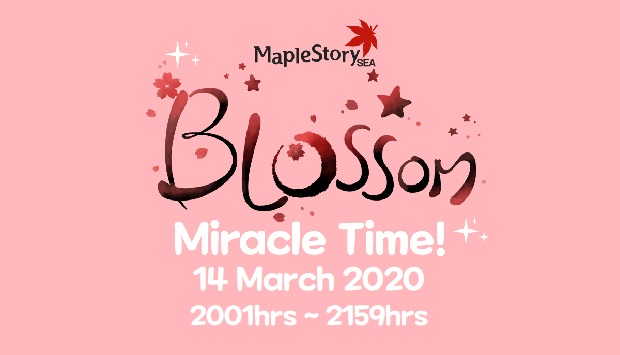 Dear Maplers,
Miracles come in both small and big packages! Enjoy enhanced Potential Tier Up chance with
Blossom Miracle Time!

Date
: Saturday, 14th March 2020
Time
: 2001hrs ~ 2159hrs (GMT +8)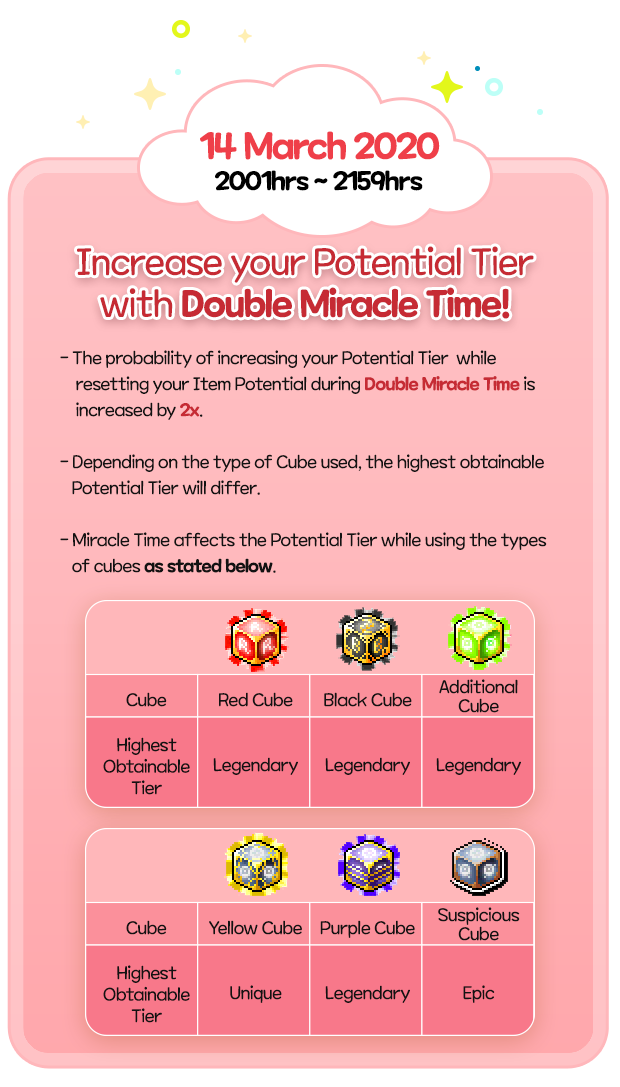 All cubes listed in the above image are affected by Miracle Time rates up till the listed Highest Obtainable Tier
---
Grand Cube Packages Sales
3 Special Grand Cube Packages will be on sale during
Blossom Miracle Time!
Each Grand Cube Package consists of 30 cubes, a number of
Grand Enhancement Boxes
, as well as a coupon for a
Potential Scroll
with a special function!
All packages will only be on sale from
14th March 2020, 0000hrs to 15th March 2020, 2359hrs
. All package contents have a duration of
7 days
.



Items Obtainable from Grand Enhancement Box
• Spell Trace
• Suspicious Cube
• Chaos Scroll of Goodness 50%
• Incredible Chaos Scroll of Goodness 60%
• Golden Hammer 100%
• Carved Silver/Golden Seal
• Yellow/Purple Cube
• Crimson/Rainbow Resurrection Flame
• Epic/Unique Potential Scroll 100%

A Miracle is Blossoming!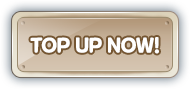 Be prepared for the
Blossom Miracle Time
and may everyone receive
Miraculous blessings
and blossom like flowers in a spring bloom!
- MapleSEA Administrator