Events
29 May 2019
Aven's Adventure i-Gacha
[Update as of 6 June 2019]
Winners for Aven's Bonus are as follows:
88Fan (Aquila)

BangGaLaSt4b (Bootes)

hsquarez (Aquila)

Congratulations to the above-mentioned winners that will walk away with a Random Figurine of our beloved MapleStorySEA Heroes!

Players will receive an email detailing collection details soon!

We hope you've enjoyed Aven's iGacha Gift, and Happy Mapling!



---

Dear Maplers,
Aven from Adventure Island is overwhelmed with all the coins he's received from Adventure Tier - Junior Rank-up requests from all Maplers today! With a bit of tinkering and some magic, he has set up the i-Gacha machines with goodies that would greatly help any Mapler's Adventure!


Start Date
: 29th May 2019, 1800hrs (GMT +8)
End Date
: 31st May 2019, 2359hrs (GMT +8) (or while item codes stocks still last)



The images above show only a partial selection of the items that can be obtained. A full list of obtainable items, inclusive of their tradeability and any duration limit is as published below.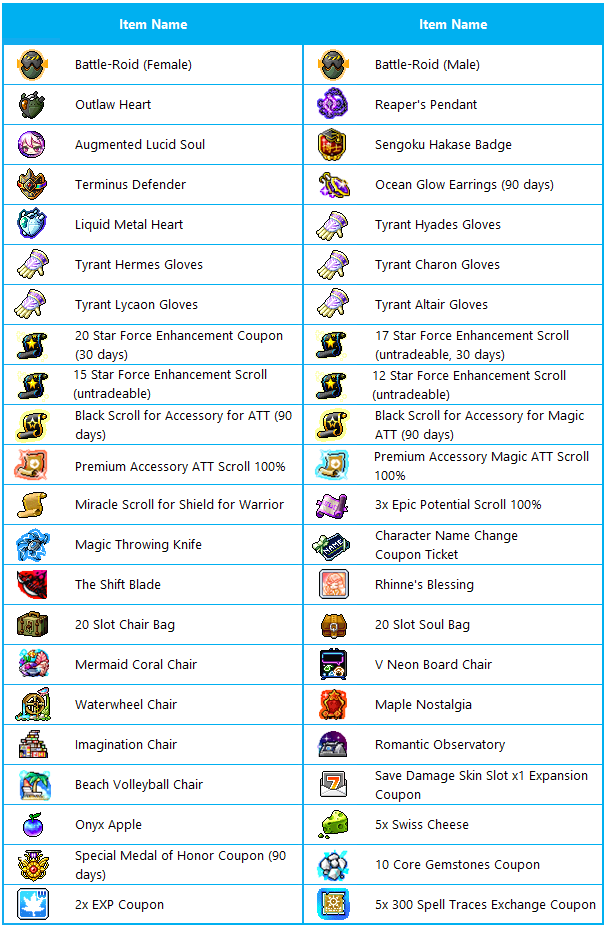 Notes: • When either Battle-Roid (M) or Battle-Roid (F) is equipped: » When the character takes fatal damage, the character will not lose EXP, and can be revived in the current map. Character buffs will remain upon revival. • When the Reaper's Pendant is equipped, the following skills become available: » Altered Fate - When hit by a fatal attack, the attack is ignored. Your HP & MP becomes fully recovered instead. (cooldown: 20minutes) » New Destiny - When hit by a fatal attack, you gain a 'New Destiny' buff. Buff Effect: Weapon/Magic Attack +40 for 30sec. (cooldown: 20minutes) • The Sengoku Hakase Badge has no Upgrade and Potential options • You can only move 1 set of 5x 300 Spell Traces Exchange Coupon from your Cash Item Storage into your Cash Inventory tab.




»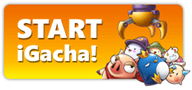 «
Aven's Bonus

Aven is offering up a bonus item for the Adventurers that have purchased and spent the highest amount of M-coins!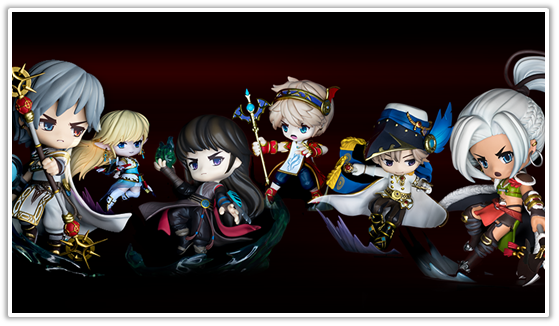 3 Adventurers with the highest cumulative M-coins utilized across the duration of Aven's Adventure i-Gacha will walk away with a Random Figurine of our beloved MapleStorySEA Heroes!


Terms & Conditions
Playpark Pte Ltd and Nexon Korea Corporation will not be held responsible in cases of lost email, or cases whereby the participants cannot be contacted via their registered email addressed tied to their MapleSEA Passport account.

All decisions by Playpark Pte Ltd and Nexon Corporation are final & binding.

Playpark Pte Ltd and Nexon Corporation reserve the right to edit or change any of the above without prior notice.



---
» FAQs

Q: What is the i-Gacha? A: i-Gacha is a web based system which contains a totally different set of items and rates from the in-game Gachapon System.
Q: Why do I have to log in to my i-Gacha account? A: i-Gacha System uses an account separate from your Maple account, and uses M-Coins for gachapon purchases that has been integrated unto the web for the convenience of players. Please refer to our Step by Step Guide on how to sign up for a new i-Gacha account.
Q: What are M-Coins? A: The M-Coin is a token required in order to play the i-Gacha. You will need to purchase M-Coins before you can proceed to play i-Gacha.
Q: How do I purchase M-Coins? A: After converting your Topup into Maple Cash, login into your i-Gacha account and click on the "Buy M-Coins!" to make your purchase.
Q: The i-Gacha machine is out of stock but I still have M-Coins! A: Please take note that there are no refunds made for unused M-Coins, nor can they be reverted back to Maple Game Cash. However, the M-Coins can be kept for use in future i-Gacha or Fortune Bag events. M-Coins do not have any expiry date. With that in mind, please make your conversions wisely.
Q: Where can I get my item code? A: You will be able to view your 30-digit item code in

, and under the column of "Item Code" and click "Show" to view your item code. Remember to redeem them before the expiry date if you're planning to save it for later!



Q: How do I redeem my item code(s)? A: You can redeem your codes via the Cash Shop in-game. Click the

button at the top right corner of the screen and enter your code in the empty fields before clicking on 'OK'.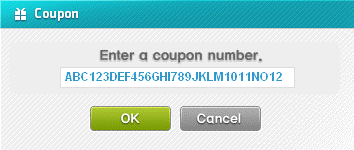 - MapleSEA Administrator