Events
27 Sep 2022
White Additional Cubes ARE BACK!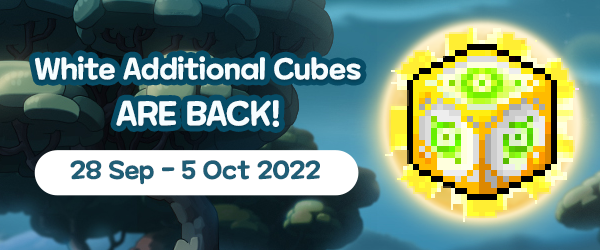 Believe in Miracles!
Sale Duration
28th September 2022, 0000hrs (GMT+8) ~ 5th October 2022, 0859hrs (GMT+8)
White Additional Cubes are back for a limited
1 week sale period
!
Note
: White Additional Cubes cannot be listed in the Auction House.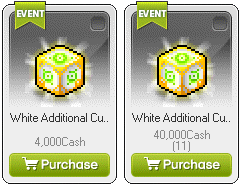 A
White Additional Cube
allows you to reset the
Additional Potential
on your equipment, while giving you
the choice to decide whether to apply the newly obtained potential
or to keep your current additional potential.
Fulfill your DESIRES!