Events
24 Feb 2021
Grab a Can of Cuteness Overload!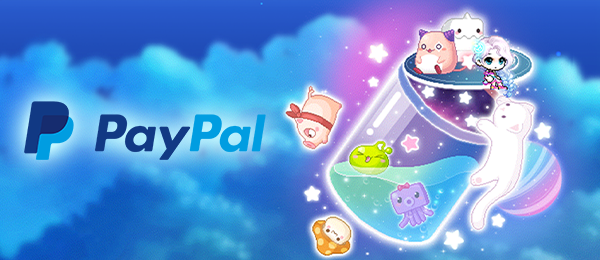 Gwiyeobdaaaa! How does one resist such an adorable Can of Cuteness Overload? Hurry grab yourself an exclusive can before it runs out!
Mechanics
Simply top up 100K @Cash via PayPal and spend it in-game between 24th February 2021, 0000hrs to 14th March 2021, 2359hrs (GMT+8) to receive
1x Can of Cuteness Overload Chair
.
Terms & Conditions
Promotion is open to all Paypal customers.
The first 800 customers to charge and convert 100,000 @Cash in a single transaction via PayPal, and subsequently spend 100,000 Maple Cash in game within the event period of 24th February 2021 – 14th March 2021 will stand to receive 1x Can of Cuteness Overload (Chair)!
This promotion will end as soon as all 800 units of the chair reward have been fully redeemed, or at the end of the stipulated promotion date, whichever comes sooner.
Conversion from 100K @Cash to 100K Maple Cash must be completed in 1 single transaction.
Spending must be done within a single MapleID within the MapleStorySEA Passport account that was used to charge and convert with PayPal.
Crediting of reward will be made to the MapleID that fulfils the spending criteria as stated above.
Each MapleStorySEA Passport account will only receive a maximum of ONE (1) reward item.
In-game purchases that use a mix of Maple Cash and Mileage will not be eligible for this event.
In the event of multiple MapleIDs within the same Passport account, having fulfilled the spending criteria, we will randomly choose the MapleID to be credited.
Eligible customers will receive their item within 1 week from the end of the event period and will need to retrieve the item via the Reward Box in-game.
All charging,conversion and spending of Maple Cash completed after the event date will NOT be entitled to receive the promotional items.
PlayPark Pte Ltd and Nexon Korea Corporation shall not be held responsible for any disputes over the event results or claim of prizes.
PlayPark Pte Ltd and Nexon Korea Corporation reserve the rights to suspend or take action against any user found to breach the policies set forth in our Terms of Use, User Abuse Policy, and Rules of Conduct without any prior notice.
PlayPark Pte Ltd, Nexon Korea Corporation and participating partner reserve the right to amend and/or remove the promotion and associating terms and conditions at its discretion without any prior notice.
All decisions by PlayPark Pte Ltd and Nexon Korea Corporation are final & binding.