Events
06 May 2022
MapleSEA's Blood Donation Campaign: Be a Maple Hero today!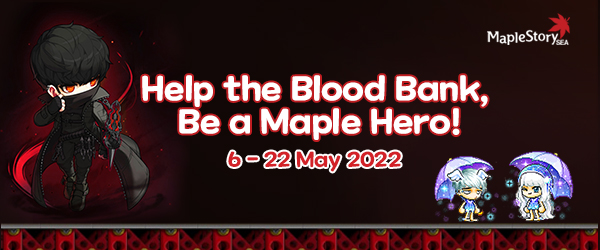 Psst.. Click on the banner for more information
Hi Maplers,
We are happy to announce that MapleStorySEA will be running a
blood donation drive
from
6th May to 22nd May
and we hope that each Mapler can do their part.
Step up today and channel your inner heroic spirit for a great cause, helping those in need!
Some special rewards await our brave heroes who've willingly came forward and helped those in need, for that, they will wander around the Maple World as a hero from our blood donation campaign in style with this exclusive Summer Starry Night outfit, including an Angel Hairband to reflect their contributions!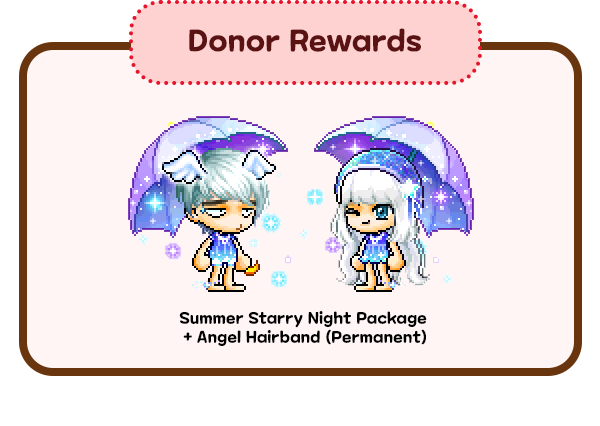 Donors can expect to receive their own Summer Starry Night Package in-game depending on the character gender that they have submitted for. Do remember to claim the gift from your in game gift box before it expires.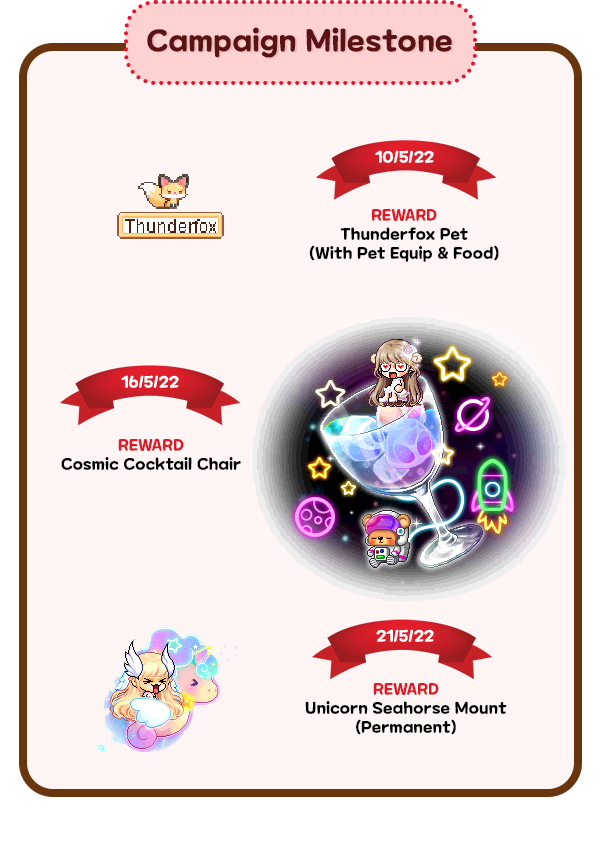 Three milestone rewards have been prepare for all brave Maplers that have contributed to our cause in this charity campaign.
Rally your fellow friends and guildmates in arms to our
Blood Donation Campaign
to donate for a good cause and earn milestone rewards on top of the individual merits one can get.
By
10th May 2022
, a special
Thunderfox
pet companion awaits donned with its equipment to follow you on your MapleStorySEA journey!
Spread the word around as we venture forward on this noble journey, gather your buddies to join us in the after-party with a beautiful
Cosmic Cocktail Chair
that will be given to everyone who have participated in our Blood Donation Drive, on
16th May 2022
.
As we reach the final leg of our voyage, a mythical
Unicorn Seahorse Mount
will be gifted to all Maplers on
22nd May 2022
as a thank you for their bravery and selflessness.
Maplers, let us encouraged each other to show kindness regardless of the rewards and push towards this common goal together and make that difference in someone's life today!
So, are you ready to contribute to a good cause fellow Maplers?
Let us lend a helping hand to those in need!
Click here to register yourself to the list of Maple Heroes who have donated blood: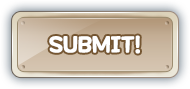 ---
Terms & Conditions
This event is open to ALL MapleStorySEA players, aged 18 years and above, residing in Singapore and Malaysia with a valid MapleStorySEA Passport account and MapleID created on or before 6th May 2022.
Only ONE account submission is allowed per MapleStorySEA Passport account.
    ➢ Players found to have submitted multiple entries will be disqualified from the rewards.
    ➢ Proof of donation must be clearly visible and be from an institution or organization recognized by the Health Science Authority (Singapore) and/or Pusat Darah Negara (Malaysia).
Prior consent shall be taken from the donor by the respective blood bank for the conduction of screening tests along with complete personal particulars and contact details. PlayPark Pte Ltd and Nexon Korea Corporation will not be in possession of any such particulars provided.
Playpark Pte Ltd and Nexon Korea Corporation will not accept any liability for any personal injury or for any loss of and/or damage of any kind, whether directly or indirectly arising from the participation in MapleSEA's Blood Donation Campaign: Be a Maple Hero today!
PlayPark Pte Ltd and Nexon Korea Corporation reserve the right to disqualify and take action against any player that violates the Terms & Conditions of this event campaign contained herewith.
PlayPark Pte Ltd and Nexon Corporation reserve the right to edit or change any of the above Terms and Conditions without prior notice to any of the participants.
All decisions by PlayPark Pte Ltd and Nexon Corporation are final & binding.