Events
04 Oct 2019
Game Master's Pink Bean Life!
Hey Maplers,
Our Game Masters love Pink Bean and MapleStory as much as you do!
Would you like to play their hand with them at their favourite activity?
It's all fun and games in Pink Bean World over the next few weekends, so let's all get in the party mood as we explore Pink Bean World, together!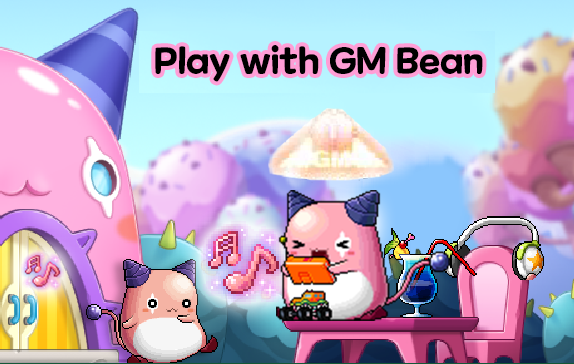 How to Participate
• GMs will do a megaphone shoutout in-game before they host their respective events, so keep your eyes out for them! • Participation is open to all!
General House Rules
• Game rules are set based on the games in play • While we wish for all players to have fun, players involved in harassment or misconduct during the event period may be subjected to further actions
---
Play with GM Beans!
Pink, green, blue, purple, what? Let's train up together!
•
Date
: 5th, 6th, 12th, 13th, 19th, 20th October 2019
(that's all weekends in October when Pink Bean World is available!)
•
Time
: 1700hrs - 1830hrs (GMT +8)
GMs will be waiting at Pink Bean World for all Beans!
Game Masters will be controlling a Pink Bean with IGN PinkBeanLife, and they will be waiting for you alongside a GM Bean!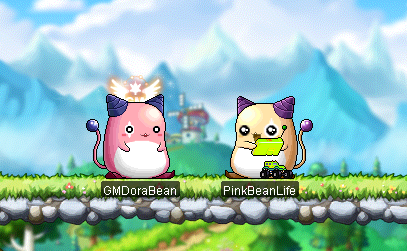 ---
Terms & Conditions
1. Playpark Pte Ltd and Nexon Korea Corporation reserve the right to disqualify and take action against any player that violates our abuse policy.
2. PlayPark Pte Ltd and Nexon Korea Corporation reserves the rights to make any changes to the above-mentioned without any prior notice.
---
Get our latest updates!
Stay tuned to our Facebook, Instagram & Website for the latest updates!
•
Facebook
•
Instagram
See you in Pink Bean World!