Events
11 May 2018
Good Day in May with the GMs
Hey Maplers,
Are you excited for what's in store in May? Participate in the events this month and stand a chance to get your character featured in MapleStorySEA's Official Facebook!
How to Participate
• Gamemasters will do a megaphone shoutout in-game before they host their respective events, so keep your eyes out for them! • Participation is open to all!
General House Rules
• Game rules are set based on the games in play • While we wish for all players to have fun, players involved in harassment or misconduct during the event period may be subjected to further actions
---
Your Giant Pink Bean!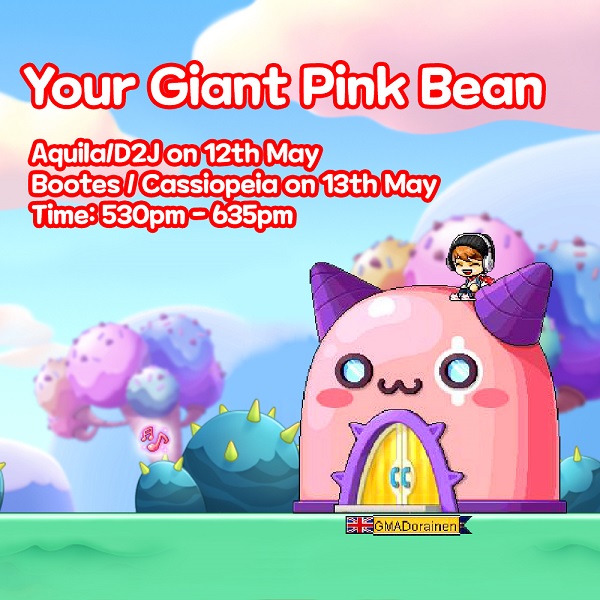 How far have you gotten your Pink Bean Rolling House? Show it off to us! We'll be gathering players all around to show off your Pink Bean Rolling House~

Pink-o Pink-o Pink-o Rolling!
---
Mapler's Voice Ep. 2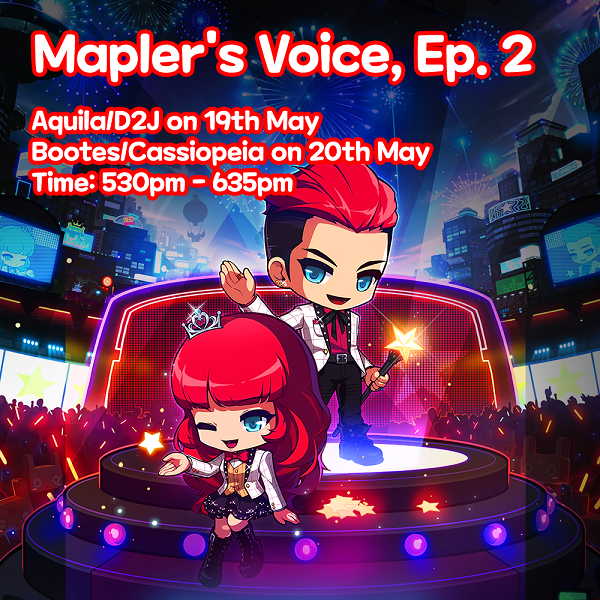 MapleSEA cares, our GM cares. Join us for round 2 of collecting your feedback towards the game! Join us for a feedback & sharing session. Let's build MapleStorySEA Together!

We're Listening.
---
This Familiar Speech..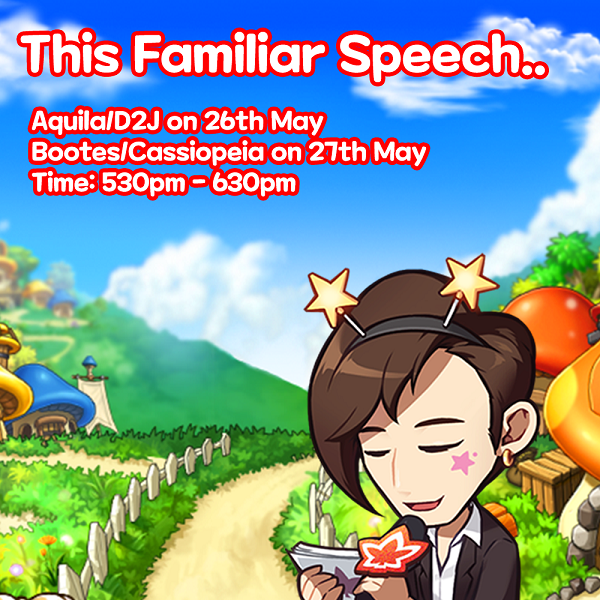 It's the little things that counts. Were you observant enough to notice the small details throughout the world of MapleStory? Decipher our GMs' elaborate conundrum! Do you have all the Arkser to the GM's questions?

Have you unlocked the Sharp Eyes skill?