Events
04 Jun 2018
High Noon in June with the GMs
Hey Maplers,
We have several exciting GM Events planned for the month of June!
How to Participate
• Gamemasters will do a megaphone shoutout in-game before they host their respective events, so keep your eyes out for them! • Participation is open to all!
General House Rules
• Game rules are set based on the games in play • While we wish for all players to have fun, players involved in harassment or misconduct during the event period may be subjected to further actions
---
Shiritori, Mapletard Edition!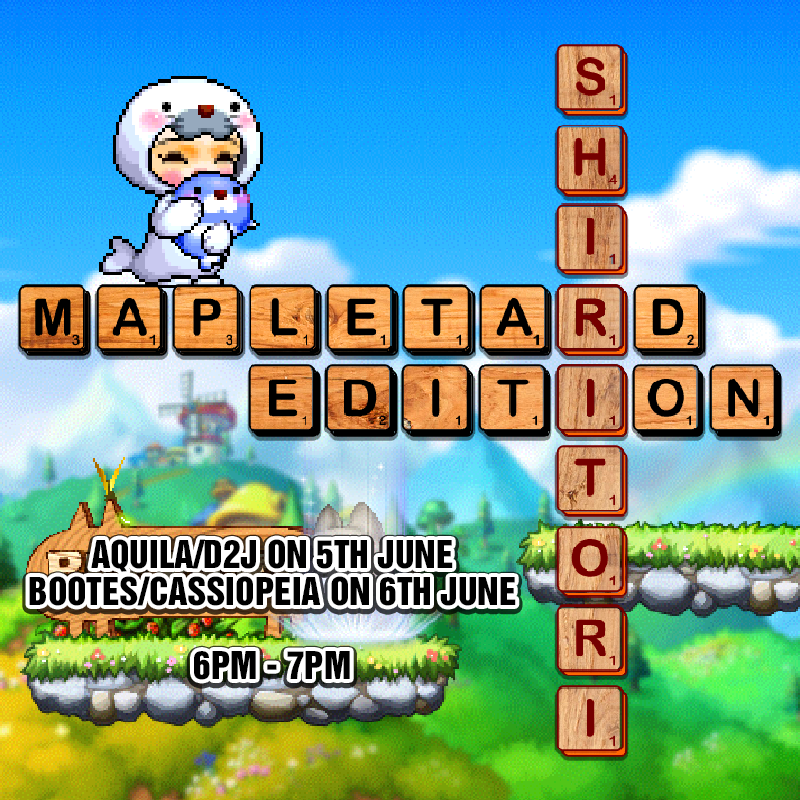 Shiritori, a Japanese word game as old as Temple of Time. Players are required to continue the chain with the last alphabet of the last word!

Maple…Edition!
---
Leg Day with the GMs: EX Challenge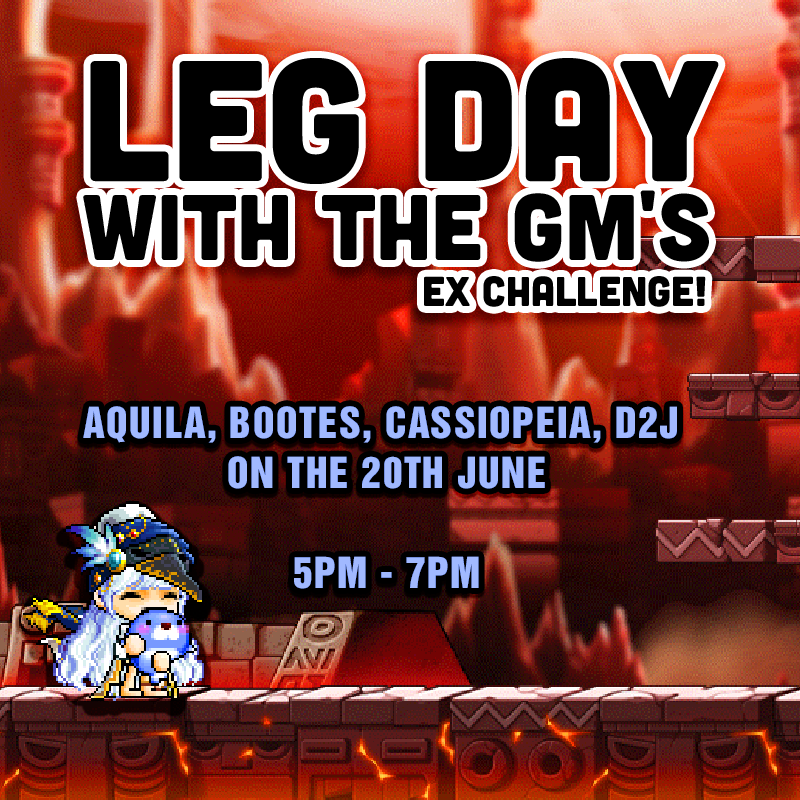 Do you have what it takes for an EXTREME CHALLENGE?! Challenge our Game Master's best time in this jumping quest event!

Never skip leg day! Even in MapleSEA!
---
Finding Albert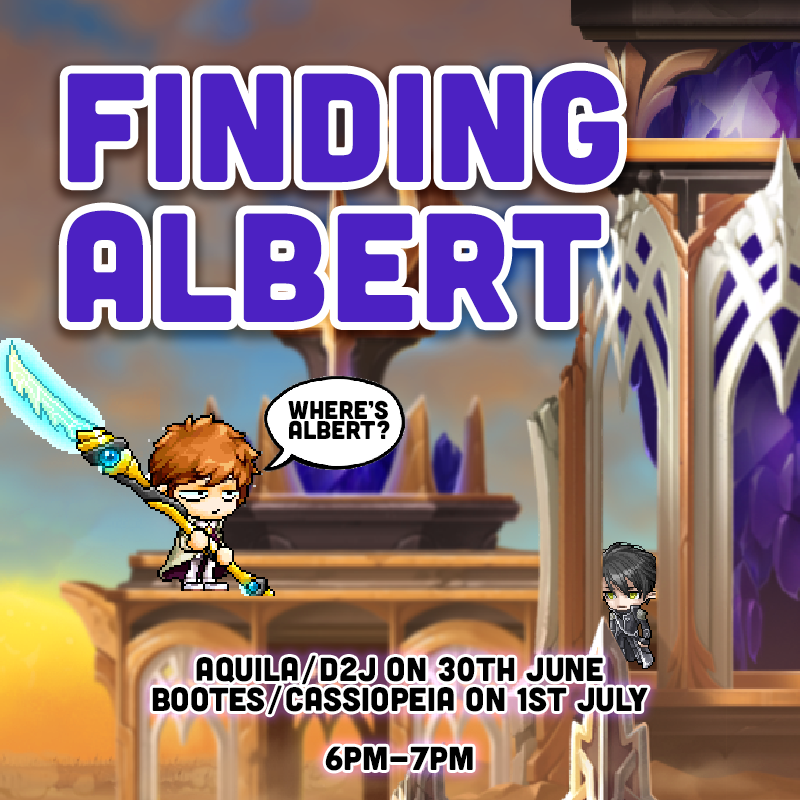 Albert was last seen talking to Ark on Verdel. Our Game Masters might know where is Albert hiding, track down our Game Masters in a classic game of Hide and Seek in Maple World!

Where is Albert?!