Events
06 Jul 2018
Sky High in July with the GMs
Hey Maplers,
We're back once again with more GM Events for the month of July!
How to Participate
• Gamemasters will do a megaphone shoutout in-game before they host their respective events, so keep your eyes out for them! • Participation is open to all!
General House Rules
• Game rules are set based on the games in play • While we wish for all players to have fun, players involved in harassment or misconduct during the event period may be subjected to further actions
---
Mapler's Voice Ep. 3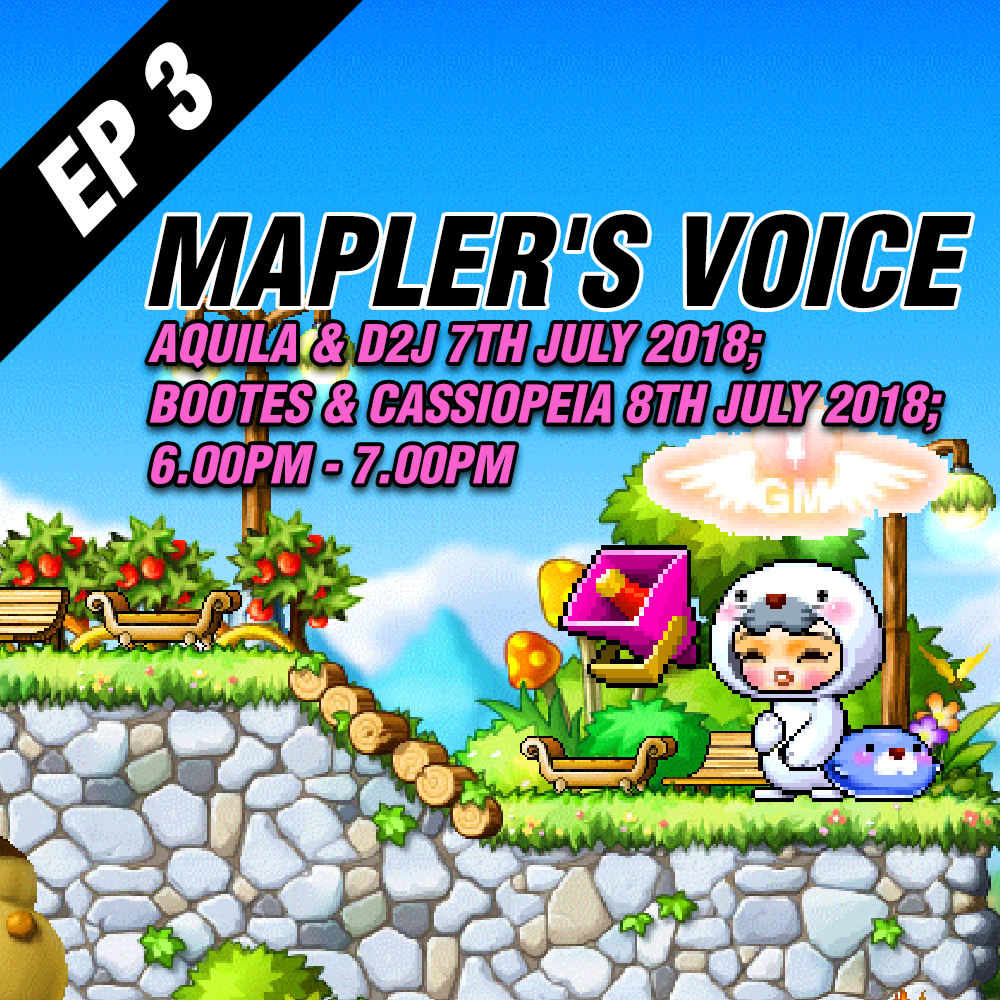 Welcome to MapleSEA's 13th Anniversary Birthday Bash! Let us celebrate this auspicious moment with our dearest – You! It's another round of Mapler's Voice, and we want to collect more feedback from our community!

You speak, we listen!
---
Maplepedia's Anagram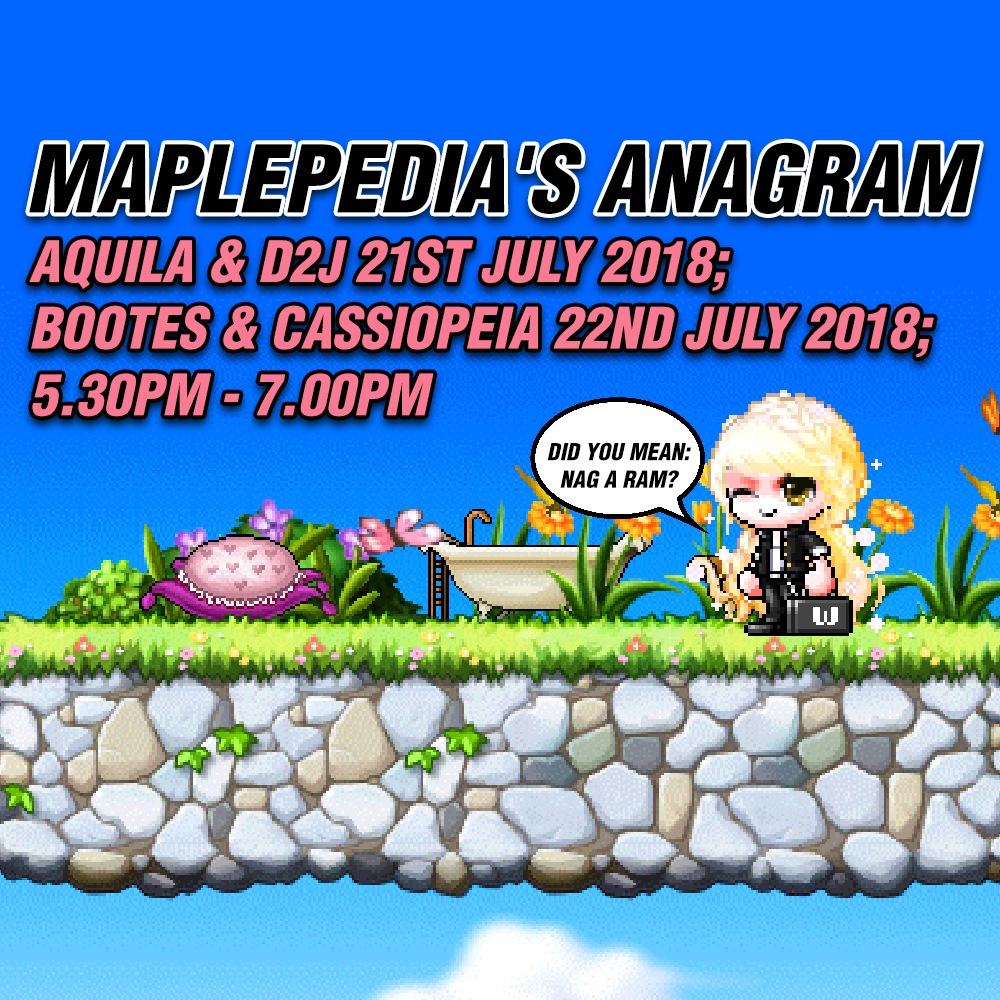 Do you know the game like the back of your hand? Are you familiar with it even if the letters are scrambled?

What does Athena Pierce and Picara Ethene have in common?
---
The More You Know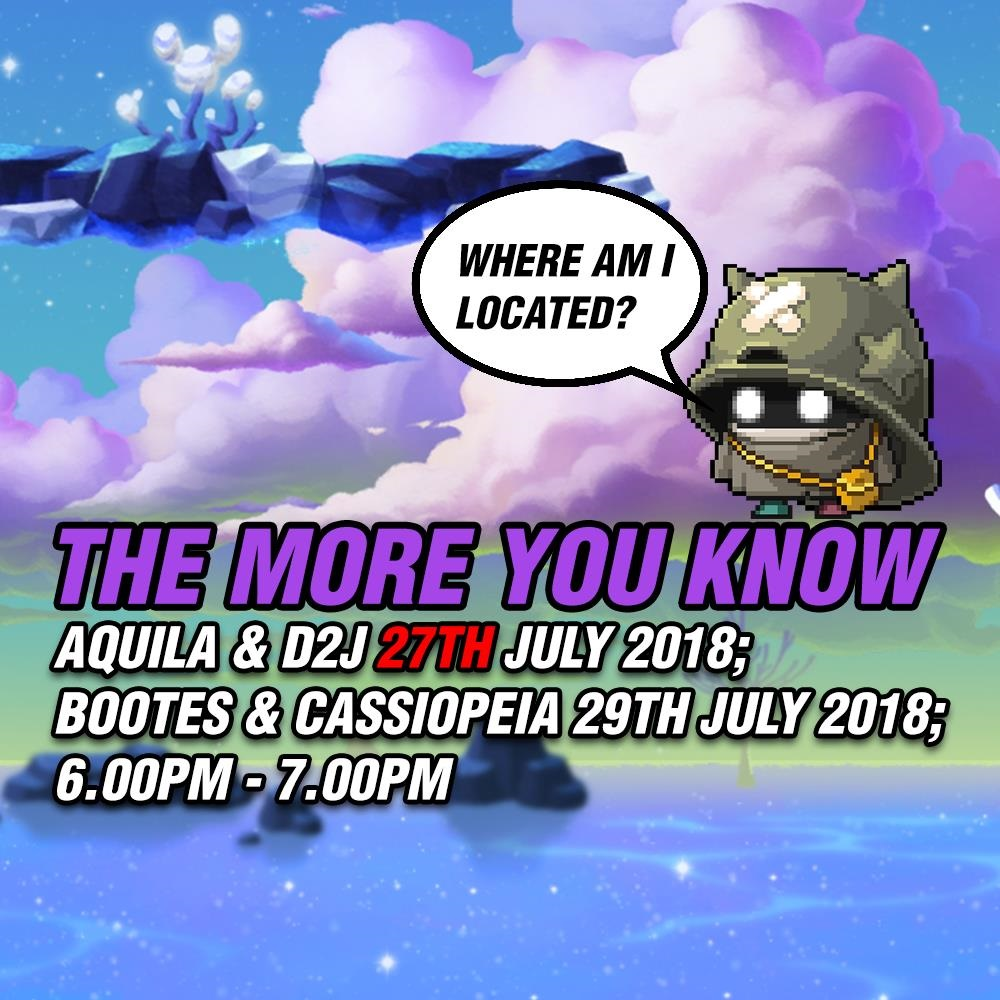 NPCs' play an important role in the game; do you remember where they are? Test your knowledge in MapleStory!

Looking for Manji…?