Events
17 Aug 2018
Patriotic Chorus in August with the GMs
Hey Maplers,
Are you ready to celebrate the glory of two nations during this auspicious month?
How to Participate
• Gamemasters will do a megaphone shoutout in-game before they host their respective events, so keep your eyes out for them! • Participation is open to all!
General House Rules
• Game rules are set based on the games in play • While we wish for all players to have fun, players involved in harassment or misconduct during the event period may be subjected to further actions
---
Patriots Day~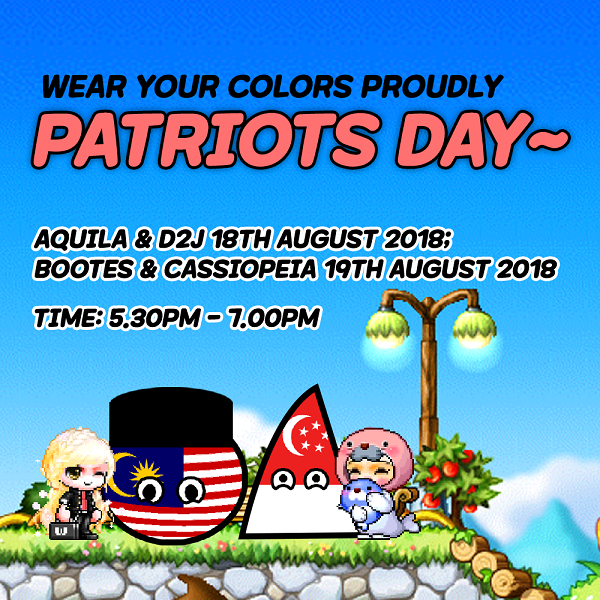 Here's wishing both Singapore & Malaysia a Happy National and Independence Day! How well to best represent your country than to wear its colors gloriously? Wear your colors with pride!

Majulah Singapura!Bersekutu Bertambah Mutu!
---
Independence Flag Race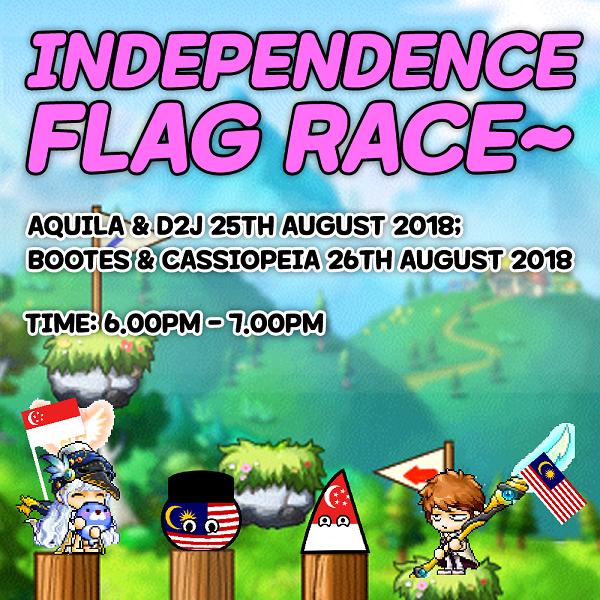 Have you ever wanted to travel to Malaysia/Singapore? With MapleStorySEA, you can! Our GMs will be bringing Maplers through a guided tour of Singapore & Malaysia in game!

A trip down historical lane...