Events
06 Apr 2018
April Maple with the GMs
Hey Maplers,
The Game Masters are back! They are available and ready to mingle~ We have an event planned for every weekend of April, come join us and have fun!
How to Participate
• Gamemasters will do a megaphone shoutout in-game before they host their respective events, so keep your eyes out for them! • Participation is open to all!
General House Rules
• Game rules are set based on the games in play • While we wish for all players to have fun, players involved in harassment or misconduct during the event period may be subjected to further actions
---
Mapler's Voice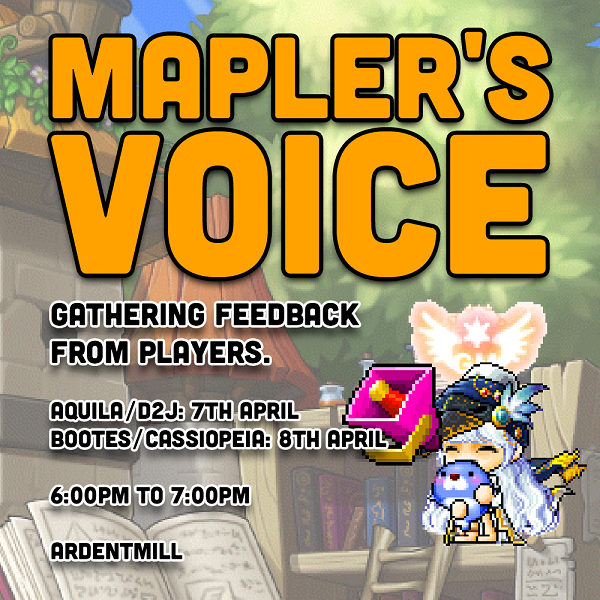 MapleSEA cares, our GM cares. Do you want a chance to raise your feedback to our team? Now you can! Our GMs' will be having a feedback session with players. Come join us!

We want to listen.
---
Leg Day with the GMs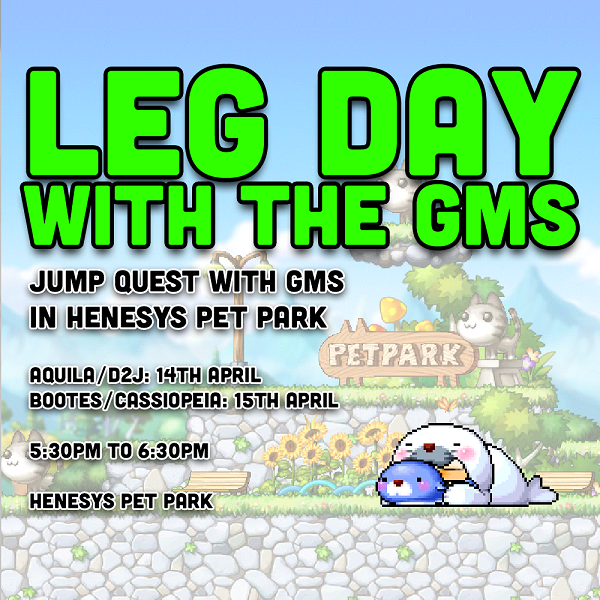 Can you out-jump a GM? Contrary to popular belief, our GMs used to spend time in various jumping quests in Maple!

Haste & Teleport won't help you here!
---
Which Platform?!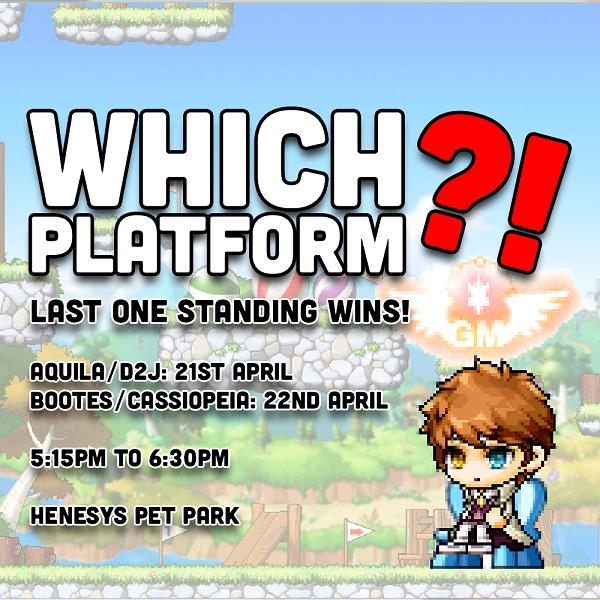 Relax with the GMs this week! We have a small platform game in Henesys Pet Park that can keep you on your toes. You'll have to stand on the right platform for several rounds to win. Do you know which platform is the right platform?

Wait, what? Which platform is it?
---
HAHAHAHAHA!!!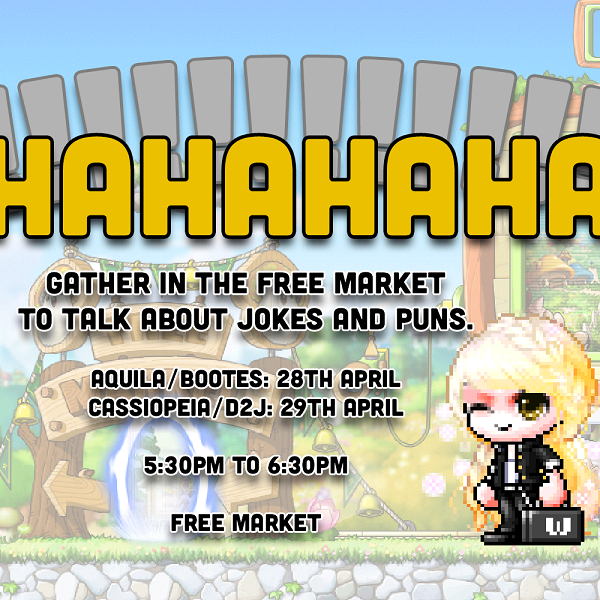 Don't you just love a good pun? We love em' too! Hang out with the GMs in Free Market to mingle and dangle.

What do you call a blind deer? I have No-eye-deer.