Events
10 Mar 2021
Spring Showers Golden Apple Harvest
Sale Duration
10th March 2021 ~ 24th March 2021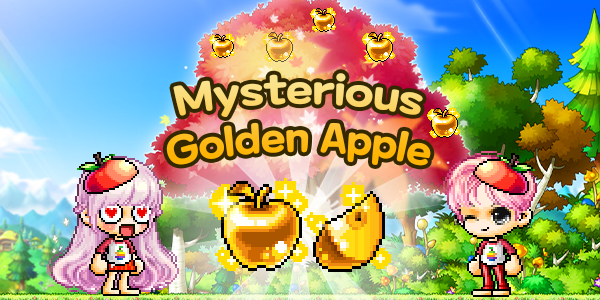 Note : The single Golden Apple shown above can only be purchased once per Maple ID.
---
Assorted Souls
All types of Lucid's Soul are available in Golden Apple, alongside with its Augmented version.

---
Assorted Androids and Related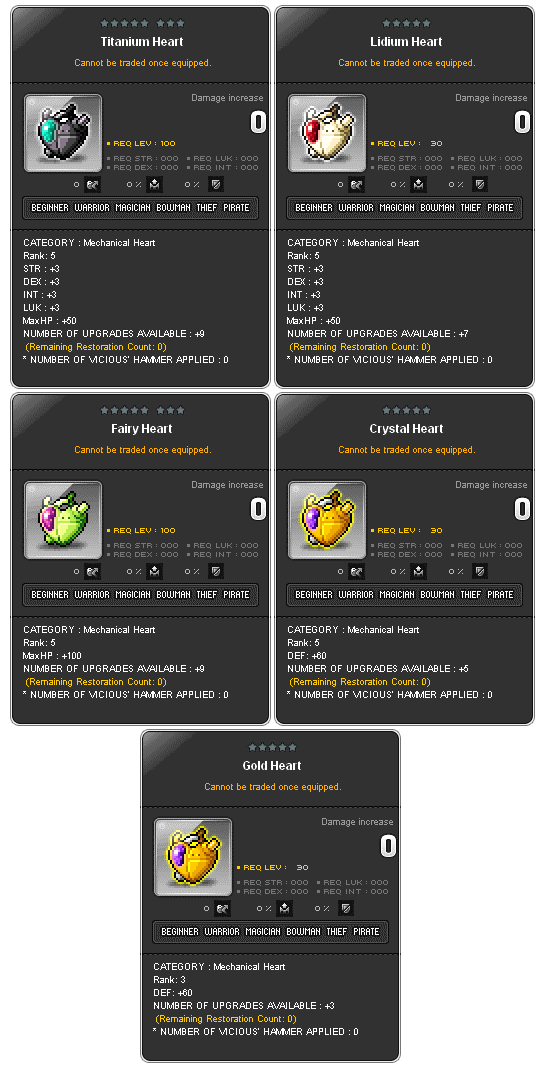 ---
Chairs and Miscellaneous Cosmetic Items
Damien and Lucid sitting on the plastic, F L O A T I N G~
Note : Mount Exchange Coupons can be obtained as a 90 day version or a Permanent version.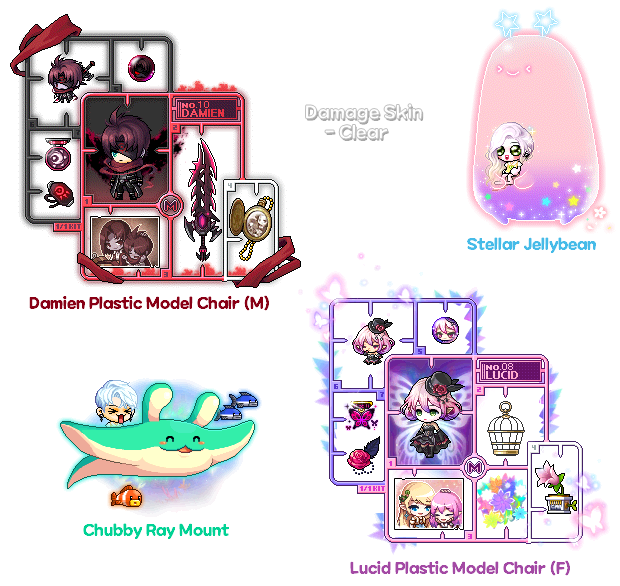 ---
Assorted Enhancement and Upgrade Items
UP UP UP UPGRADESSSS~
Note : Images shown are partial selection of items obtainable from Golden Apple.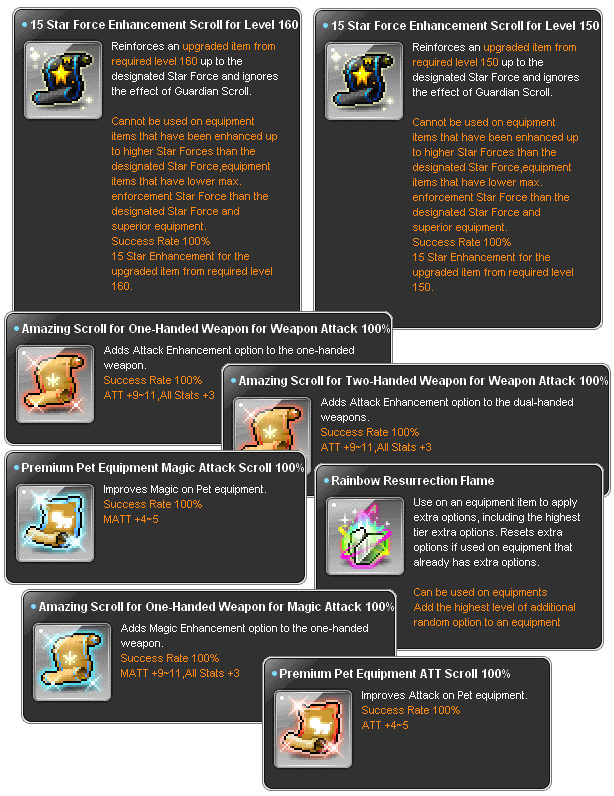 Stay Safe Maplers~