Events
24 Dec 2020
Christmas Miracle Time for Accessories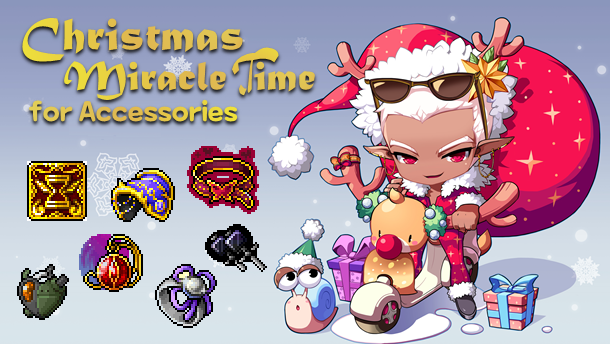 Dear Maplers,
Become an "accessory" to your success! (Geddit?) Enjoy enhance Potential Tier Up chance for your Accessories with MapleStorySEA's
Christmas Miracle Time for Accessories
!!

Date
: Friday, 25th December 2020
Time
: 2001hrs ~ 2159hrs (GMT +8)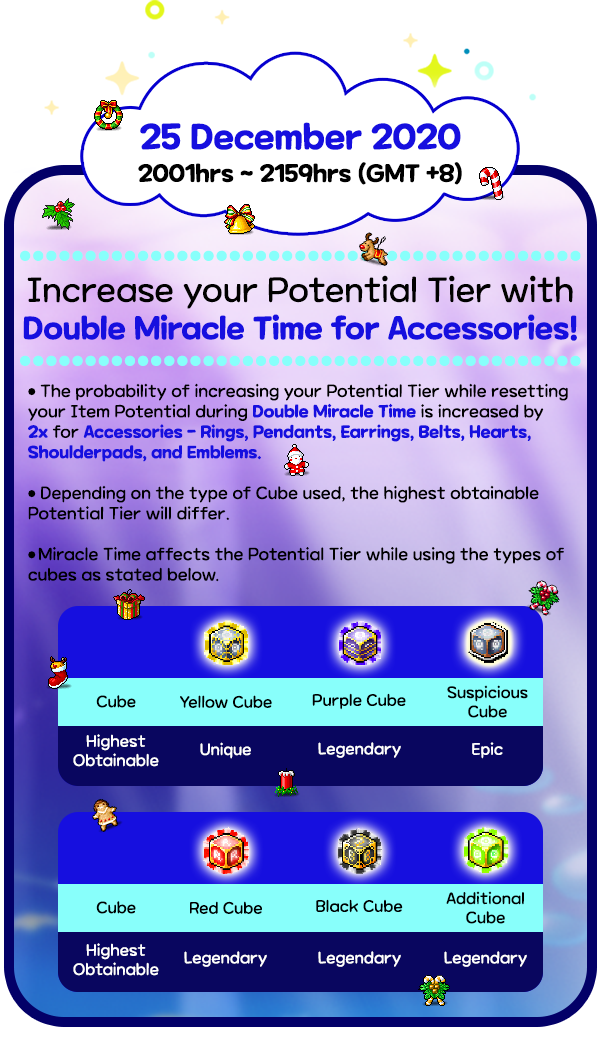 All cubes listed in the above image are affected by Miracle Time rates up till the listed Highest Obtainable Tier
---
List of Affected Item Types
Emblem
Shoulder Decoration
Mechanical Heart
Ring
Pendant
Earring
Belt
---

It's a CHRISTMAS MIRACLE!