Events
23 Dec 2019
A Holiday Addition!
Dear Maplers,
It's that time of the year again! What better way to enjoy the festive season with an additional twist?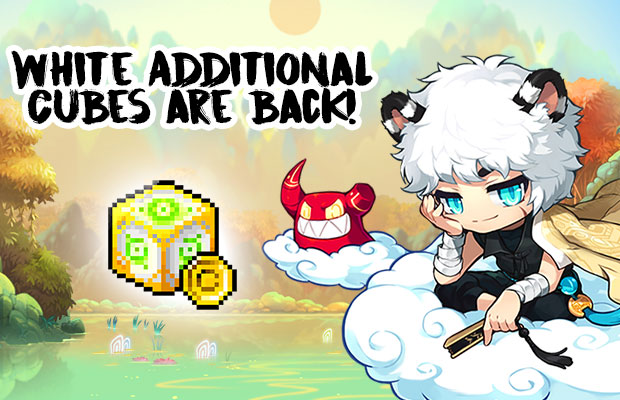 Event Duration: 24 December 2019 ~ 25 December 2019, 2359hrs
Note: White Additional Cubes cannot be sold in the Auction House. However, they may be traded to other players using the Cash Trade function.
---
By the way, presents are a surefire way to cheer someone up or to spread the holiday cheer. Gift a Maple Gift this holiday season (event from 12 December to 31 December 2019) and be rewarded! Find out more about the
Season of Gifting here!