Events
20 Dec 2017
12 Days of XMas 2017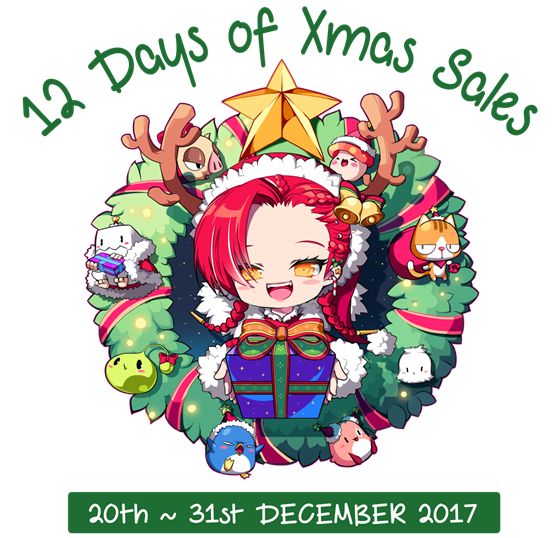 12 Days of Deals, only at MapleStorySEA!
And it happens from 20 December through 31 December! Every day for the next 12 days, we will be having a special item on sale in the Cash Shop. There's just one catch! The item will only be available from 1800hrs till 1759hrs the following day, and then a new sale item will take its place!
Day 1 [20 December]: Perm Hyper Teleport Rock
Day 2 [21 December]: Aura Pendant (Perm) & Pendant Slot Perm Expansion Coupon
Day 3 [22 December]: Superior Shielding Ward
Day 4 [23 December]: Studs of Harmony
Day 5 [24 December]: Hexa Cube
Day 6 [25 December]: Platinum Scissors of Karma
Day 7 [26 December]: Vicious Value Pack
Day 8 [27 December]: Special Additional Potential Provision Scroll
Day 9 [28 December]: Perfect Innocence Scroll
Day 10 [29 December]: Ring of Inner Glory
Day 11 [30 December]: High Quality Equipment Enhancement Scroll
Day 12 [31 December]: Pet Random Box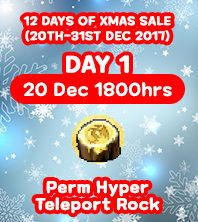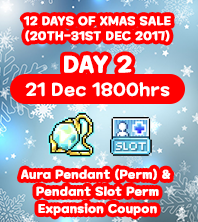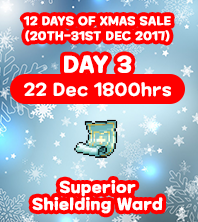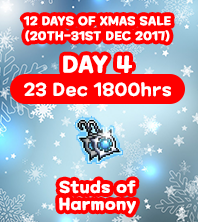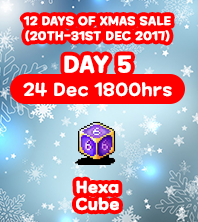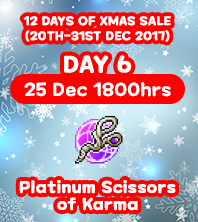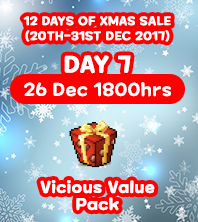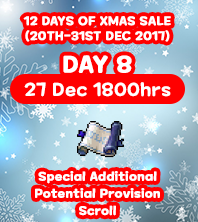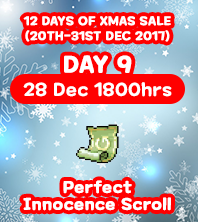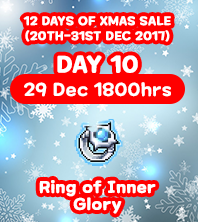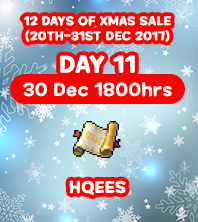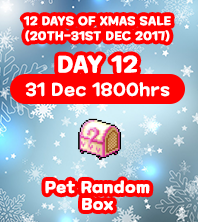 What are you waiting for? Grab these deals now, before they're gone! Happy Holidays!