Events
11 Dec 2017
Asiasoft 1212 Knockout Sale
Dear Maplers,
Asiasoft is having a Knockout Promotions across their game titles on
12.12.17
! On that day, we will be running a
20% Discount Storewide on most items*
, just for one day only!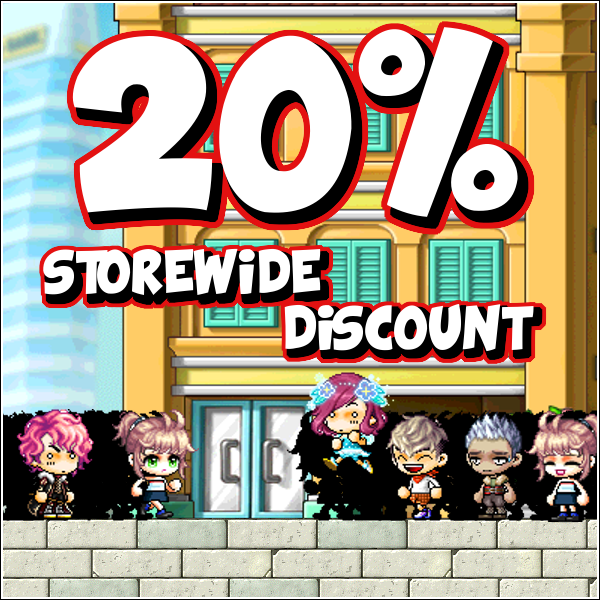 *Categories/Items not included in the Storewide Discount are as follows: » Boost Category » Package Category » Mileage Shop Items » Items that are already running on discounts
Event Period: 12th December 2017, 0100hrs (GMT +8) to 13th December 2017, 0100hrs (GMT +8)
---
Aside from that, there's extra perks if you top-up and convert your @Cash into your MapleCash on this day!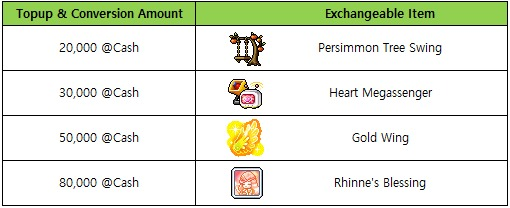 Note
• The item codes will be sent to your registered email in the Asiasoft Passport (It will be sent by the following week) • All un-redeemed item codes will expire on 15th March 2018. • Instructions on how to convert @Cash to Maple Cash, please click
here
. • Important: Please note that the rewards for these items are only available based on the exact amount converted - 20k, 30k, 50k and 80k. • You may convert as many times as you wish e.g: » A 150k Conversion of @Cash to Maple Cash, done in denominations of 50k/ea for 3 times in row, will reward you with 3 sets of perk items from the 50k category. » A 100k Conversion of @Cash to Maple Cash, directly converted once, will only reward you with just 1 set of the perk item from the 80k category.
- MapleSEA Administrator