Announcements
19 Jun 2015
Zodiac Pet Issues From 10th Anniversary On-ground Event


Hi Maplers!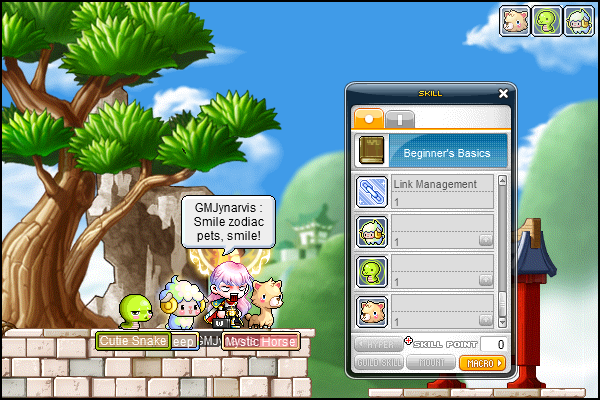 Here's an update with regards to the status of the Zodiac Pets that were bought at the 10th Anniversary on-ground event.
•
Redeemed Pets
We would like to inform everyone that all bugged Zodiac Pets that were redeemed at the Cash Shop before 1500hrs on 17th June 2015, will be fixed at the next server check. However, in the effort of making the pets more handsome, it seems that we have forgotten to list down the details of the pets in the description window. The description(s) will be updated in a future update. Meanwhile, you can look forward to the following after the pet buff issue has been resolved:
- 13 WA/MA buff per pet (that means a total of 39 Weapon and Magic Awesomeness!)
- Auto Pickup skills (both mesos and items, all you need is just empty inventory space!)
- Auto Buff skills
•
Newly Purchased Pets
All brand new pets purchased during our Anniversary onground event will have the above skills all set when you redeem them. Similarly, the descriptions will be blank as of now but rest assured, everything else shall be working as intended.
Please accept our apologies for any inconvenience that may have been caused. We would also like to thank everyone who have or are planning to come down to celebrate our 10th birthday on-ground with us.
- MapleSEA Administrator