Announcements
26 Feb 2020
Notice for Temporary Closure and Reorganization of Mu Lung Dojo
Dear Maplers,
Please note that the Mu Lung Dojo content will be temporarily closed from
next Monday (2 March) to Wednesday
, in preparation for the content's reorganization in our
next patch, on 4th March 2020
.

Mu Lung Dojo can be accessed normally from now until
1 March 2020, 2330hrs
. After which, the Mu Lung Dojo content will no longer be accessible until 4 March 2020, after the Patch Update.
All Mu Lung Dojo users who are eligible will be able to perform the
Mu Lung Dojo Reward Settlement from 1 March 2020, 0030hrs, until 4 March 2020, 0500hrs
, for their Mu Lung Dojo record for the
week of 24 Feb ~ 1 Mar
.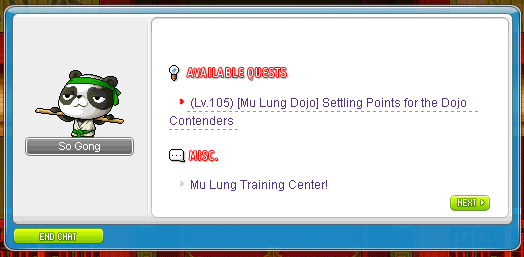 Note: Rewards for the week of 24 Feb ~ 1 Mar will no longer be obtainable after v193 Patch Update on 4 Mar 2020. Please collect all your rewards before the patch update.
We apologize for any inconvenience that this may have caused.
Detailed information about the Mu Lung Dojo reorganization can be found in the Patch Release Notes for v193, when made available. Do stay tuned for more information.
- MapleSEA Administrator