Announcements
30 Dec 2013
Rock Paper Scissors Fame Exploit


Dear Maplers,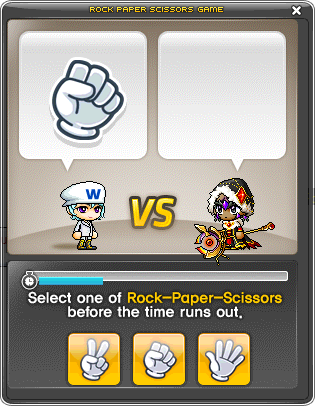 Kindly take note that we aware of the current issue faced by many players regarding the misuse of the Rock Paper Scissors function to obtain fames. We would like to advise players to refrain from using the function temporarily, so as to safeguard your encounter from becoming victim to the notorious act of having your fames reduced by the opponent player, more than what is intended by system.
We are currently working with the developers to get the issue resolved as soon as possible.
Meanwhile, if you have been played as victim of such notorious acts, kindly proceed to submit an iBox ticket
here
to allow us to assist you further.
Thank you for your kind cooperation and understanding.
– MapleSEA Administrator