Announcements
12 Feb 2014
Removal of Glitched Items


Dear Maplers,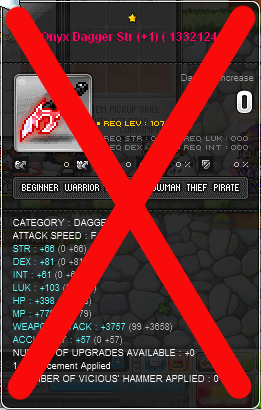 Kindly take note that as of 12th February 2014 1500hrs (+8
GMT
), we have removed equipment with abnormal amount of stats due to the recent glitch exploit that occurred during the month of December 2013.
Please be informed that respective accounts found to be involved in this issue have been suspended.
We would like to remind players to be wary when making a purchase of such items while in-game. There will be no reimbursements for players who made such purchases, whether intended or not.
If in doubt, please do not hesitate to submit an iBox ticket with regards to the suspicious item(s) and we will assist you as best as we can.
The decision of the developers and management is final.
– MapleSEA Administrator