Announcements
04 Nov 2023
New Age: Level Up Your Gaming Experience!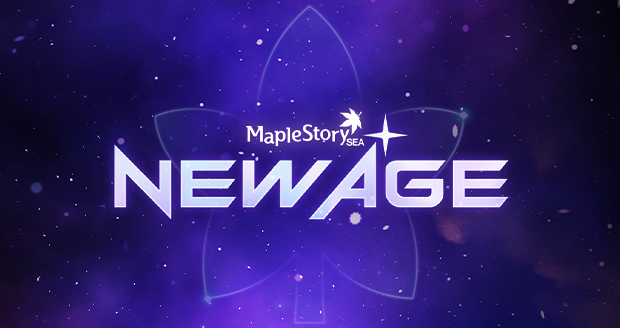 Dear Maplers,
We hope this message finds you in the best of spirits and the midst of thrilling adventures in Maple World!
At MapleStorySEA, our commitment to delivering an exceptional gaming experience has always been at the heart of our journey. Today, we have some exciting news to share that will further enhance your gaming escapades.
In our ever-evolving quest to push the boundaries of gaming excellence, we have made some improvements to the minimum system requirements for MapleStorySEA. These changes will not only enable us to provide you with more immersive and breathtaking gameplay but also ensure a smoother and more enjoyable experience for all Maplers.
---
SYSTEM REQUIREMENTS (Effective 15 November 2023 after patch)
Recommended Setting
| | | |
| --- | --- | --- |
| System | Minimum Requirements | Recommended Requirements |
| OS | Windows 10 (64 bit) | Windows 10 (64 bit) and above |
| CPU | Intel Core i3 3.4 GHz (7th Gen) / AMD Ryzen 3 3.4 GHz | Intel Core i5 4.1 GHz (10th Gen) / AMD Ryzen 7 4.2 GHz |
| RAM (Memory) | 8 GB | 16 GB and above |
| Available Storage | 65 GB (SSD) | 65 GB and above (SSD) |
| Graphic Card | GeForce GTX 16 Series / AMD Radeon 570 Series | GeForce RTX 30 Series / AMD Radeon 6000 Series |
| Direct X | 9.0c or later | 9.0c or later |
| Network | High-speed Broadband Internet | Fibre-optic Internet |
Note:
32-bit Operating Systems are no longer supported.
Running MapleStorySEA on Solid State Drive (SSD) is highly recommended for improved and smoother responsive gameplay.
During the installation and patching process, you may require more storage space. You are advised to have at least 65GB of available space.
Install the latest DirectX compatible for your system.
---
As you can see in the table above, we have raised the bar for the minimum specifications needed to play MapleStorySEA. These changes are designed to not only elevate your gaming experience but also to enable you to
take a big leap forward with us into our New Age patch
.
Here's why we strongly suggest considering upgrading your system if you are still using hardware below the new minimum specifications as recommended in the table above.
Unleash the Full Potential: Upgrading your system to meet or exceed the new specifications will allow you to experience the game as it was truly meant to be played. You'll be able to savor every detail of what New Age and 6th Job Advancement has to bring.

Future-Proof Your Gaming: With technology constantly advancing, ensuring your system is up-to-date not only guarantees a better experience now but also ensures you'll be ready to enjoy all the exciting content and features we have in store for the future.

Immerse Yourself in Storylines: MapleStory is known for its captivating stories and unforgettable quests. A better system will allow you to get fully immersed in these narratives, making your gaming experience more enjoyable and memorable.

Fewer Technical Hiccups: Playing MapleStorySEA on older or lower-spec hardware can lead to issues like lag, slow loading times, and reduced graphics quality. Upgrading your system reduces the chances of encountering technical glitches or performance-related problems. You can focus on what matters most – having fun, conquering new challenges and diving right into the action.

While an upgrade is not mandatory, we encourage you to consider it seriously especially if your current system falls below the new minimum requirements.

We appreciate your ongoing support and continued dedication to MapleStorySEA. Thank you for being a part of our Maple family, and we look forward to continuing this incredible journey with you.

- MapleStorySEA Administrator