Announcements
07 Apr 2017
Removal of Maple Points
Dear Maplers,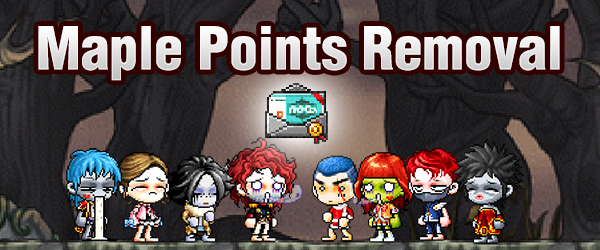 Players are advised to utilize all of their Maple Points by 0800hrs 10th May 2017. After which, all Maple Points will be removed from the game.
The removal of Maple Points is to facilitate the course of future content roadmap for MapleStorySEA.
Meanwhile, stay tuned to the webpage for a Maple Point sale soon!
- MapleSEA Administrator