Announcements
05 Oct 2023
Important Announcement: Changes to CIB e-PINs Usage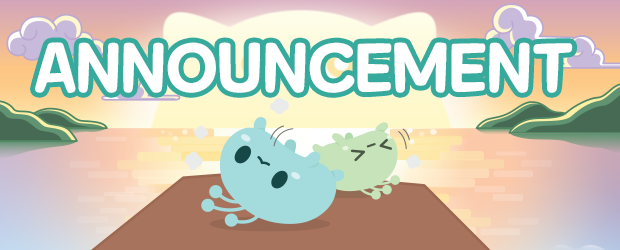 Dear Maplers,
Please be informed of an important change regarding the usage of all MY @Cash purchased through CIB e-PINs and CIB Online Payment options for topping up into your MapleStorySEA Passport wallet.
Effective today (5th October 2023)
, we will no longer accept CIB e-PINs for top-ups in our platform.
We understand that many of you have been using these e-PINs, and we appreciate your support in doing so.
Here's what you need to know:
Users with Existing CIB e-PINs
:
If you have purchased CIB e-PINs that have not been used for topping up into your account yet, you will have the opportunity to exchange them for a replacement @Cash e-PIN. Please follow the instructions provided below to facilitate this exchange.
Disclaimer: No replacement will be made for expired CIB e-PINS.
Please send an iBox report and provide the following details
1) Passport LoginID:
2) @Cash Serial Number:
3) @Cash Security Code:
4) Date and time of @Cash purchase:
5) Screenshot of error received when topping up:
CIB e-PIN purchases made after this announcement (From 5th October 2023, 1510hrs)
:
Any purchases made after the issuance of this announcement will not be eligible for replacement or exchange. We encourage you to explore the various alternative @Cash purchase methods available within our platform for a seamless gaming experience.
If you have any questions or require assistance regarding this change, please do not hesitate to reach out to our Customer Support division via iBox or LiveChat.
- MapleSEA Administrator