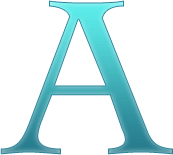 bandoned by his family, a little boy was left to wander alone to brave the harsh and unforgiving weather in the mountains of El Nath. The Elders from the Tower of Magicians found him half-buried in the snow during a blizzard and took him under their care. As an apprentice, he learned fast and soon surpassed his teachers' skills and knowledge. "A magical prodigy", they called him, unaware then, that he will bring forth the destruction of the world.

He used Light Magic during his coming-of-age ceremony, and was reproached by the Elders as the study of Light Magic was forbidden in the land. Displeased, he questioned their right to decide what was forbidden and what wasn't.

That same night, the Elders gathered and used their powers to peer into the future. They were horrified to learn that the world would be destroyed if the boy continued to explore the use of Light Magic. They planned to take him by surprise and kill him, but he was ready for them and easily overpowered them. He then vowed to let Maple World know and embrace Light Magic instead of shunning it.

Travelling across Maple World, he used Light Magic to save people from monster attacks. He earned himself the moniker of the 'White Mage'; both for his use of Light Magic and for his crowning glory of platinum white hair. He became a renowned magician whom the people saw as their saviour. He later opened a research laboratory- Aurora, and published many books.

Despite his many accomplishments, he was still unsatisfied as he has yet to attain true enlightenment. He believed he could free the world from all imperfections with the brightest of light; Ultimate Light.

The White Mage began to research Dark Magic. He believed it to be the key to finding Ultimate Light. Engulfed in his quest, he began to grow more and more reclusive.

Not wanting to be disturbed, he locked himself away in his laboratory, determined to complete his research. As time went on, he made a shocking discovery and was immensely disappointed. He learned that there was no ultimate light. Where there is light, there is always darkness.

Angered and refusing to accept the truth of his impossible dream to perfect the world, he cast away his light and allowed himself to embrace the power of Dark Magic. In that moment, he awoke as the Dark Transcendent of Light.

He left the Forest of Peace, intent on destroying Maple World, but not before decimating the Great Tower of Aurora and all its mages, thus earning himself a new name; the Black Mage.