Guild Collective Power Challenge
Scroll
Prove your guild is the best there is, by rallying your members to unlock their second 5th job skills.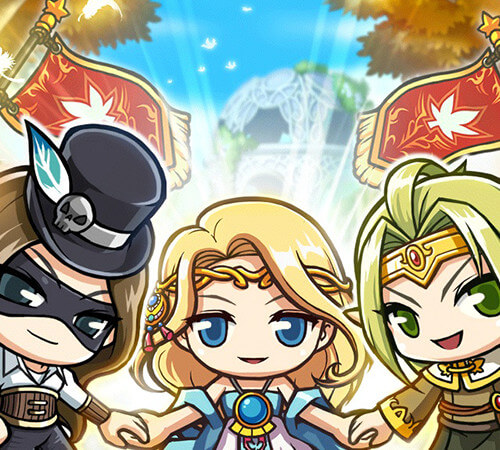 Mechanics :

1. A guild will earn 5 Beyond Points for every guild member that obtains their 2nd 5th job skill.
2. An additional 1 Beyond Point will be earned for every point added to the skill.
3. The points will be recorded at every Wednesday 0900hrs.
4. The weekly guild ranking result will be displayed and updated every Friday at 1800hrs.
5. Guilds with the Top 3 highest Beyond Points will win the below guild points and rewards for the individual members (who have earned their 2nd 5th job skill only)
Rewards details coming soon!
First reward wave: 29 May 2017
Second reward wave: 5 June 2017
The rankings:
| RANK | GUILD | WORLD | POINTS |
| --- | --- | --- | --- |
| 1 | Venom | Aquila | 468 |
| 2 | DarkFallen | Aquila | 407 |
| 3 | Celestia | Cassiopeia | 373 |
To be updated 26 May 2017
Terms and conditions:

This event shall run from 29 May 2017 to 5th June 2017.
• Only guild members who has gotten their 2nd 5th job skill will be eligible for individual rewards.
• Guild members who are found to have left the guild at the time of crediting, will not be rewarded.
• Each guild may only win once.
• All decisions are final and Asiasoft Online reserves the right to modify the event's mechanics and its terms without prior notice.
• Please allow up to 14 working days for the rewards to be credited into the respective accounts after the event has ended.
• Beyond Points are used as a points system for this event, and is not related nor reflect any in-game points.