"My Valentine Photo Frame" Forum Event | 09.02
Dear Maplers,

Have you ever tried expressing your feelings to your partner in a game and at the same time win yourself a prize for doing that?

The time has come for you to do so as MapleSEA is holding "My Valentine Photo Frame" Forum Event!


Starting Date: 9th February 2011
Closing Date: 28th February 2011



Prizes
Total of 5 pairs of winners will be selected!
Each pair of winners will win a pair of cute seal cushions chairs!





Pink Seal Cushion and Blue Seal Cushion


Event Details



You may take your screenshot at

ANY

map in MapleSEA.


Express your feelings to your partner through a speech on this special occasion


Participants must post their screenshot in designated MapleSEA forum event thread with a photo frame (800 × 600 pixels) provided.


Both participants'

IGN

s must be clearly stated below each submitted screenshot.


Size editing of the screenshot is allowed.


A total of 5 pairs of winners will be selected for this event.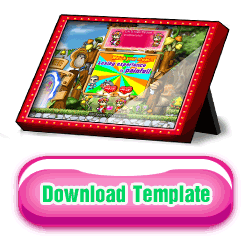 Rules & Regulation
•
Players'

IGN

s and World
must be stated clearly together in his entry post.
• All submissions must be posted in the designated thread created by the forum moderator.
• Submitted entries that have missing and/or incorrect information will be disqualified.
• Off topic or inappropriate posts in the forum thread will be deleted without warning.
• Results will be post in MapleSEA website within 7 workings days after the end of event.
• MapleSEA Management Team's Decision is final & binding.
Terms and Conditions
• Redemption code will be sent to the winner's Asiasoft Passport email address.
• Asiasoft Online will not replace any lost or expired redemption codes. Users are advised to redeem the code as soon as they received the code via their Email Address.
• Management decision is final and binding.
Panel of judges includes:
• Forum Moderators
• MapleSEA Management Team
Hints and tips for good Valentine Screenshots
•
Clear & good shot
of the screenshot will be cool!
• Dress up yourself with nice, lovely & matching clothing.
•
Special effects
from Couple Ring, Friendship Ring, weather sprinkles, heart balloons, chairs or any others effects that will bring forth a Valentine atmosphere will stand a greater chance in winning the contest.
• An alternative choice of giving the lovely speech can be replaced by the sprinkle weather effect, MapleTV Heart Messenger or Megaphone.

• A good expressive speech makes a wonder!!
• Remember to make sure both
IGN
s are visible in the screenshot!
• To post your screenshot, upload your image to a free image hosting site (e.g.
http://www.tinypic.com
or
http://www.photobucket.com
).
• In your entry post, copy and paste the
URL
in a image tag.
Example of a good screenshot: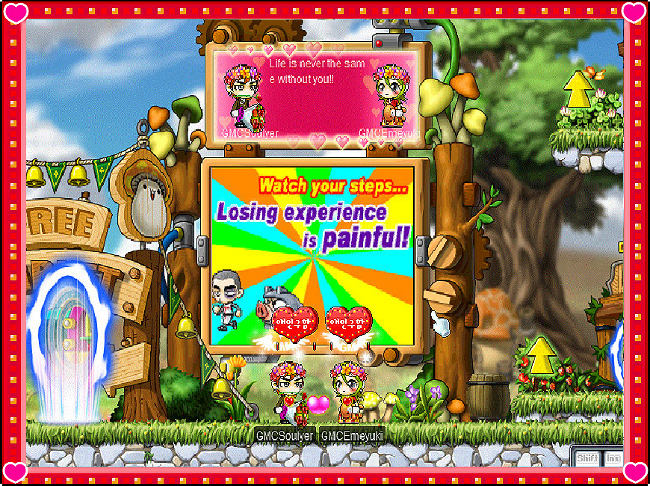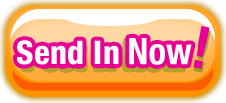 – MapleSEA Administrator