Announcements
01 Dec 2015
MIB Burning Project : Level Boosting Quest - Legendary Secret Box Rewards Update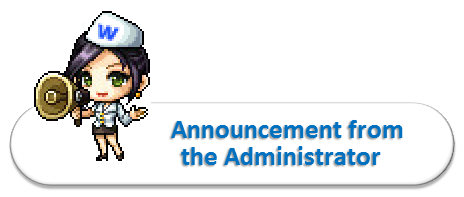 Dear Maplers,
Please take note that we are aware of the issue arising from the Burning Character Reward Box item, given at level 200 for the
MIB

Codename: Defrost – The Burning Project : Beyond the Flames
event.
An announcement will be made to address this issue, however it will only be done after we have concluded all necessary works for the massive security and server upgrade which is taking place on 2nd December 2015.
We sincerely appreciate all the feedback that you've given us as well as the kind understanding and patience shown for the above matter.
Kindly stay tuned while we keep you posted.
– MapleSEA Administrator