Announcements
10 Dec 2015
Burning Character Box Issue from Beyond the Flames event
Dear Maplers,
With regards to the issue of the disappearing Burning Character reward box obtained from the Beyond the Flames event, we'd like to seek your cooperation in this matter. As investigations are still ongoing, if you were among the affected players or know anyone that was affected by this issue, kindly head over to the iBox page (click
here
to get to the page) to submit in a ticket, as shown in the sample image below. We will be compiling the list of affected users until Sunday, 20th December 2015, 2359hrs (GMT +8).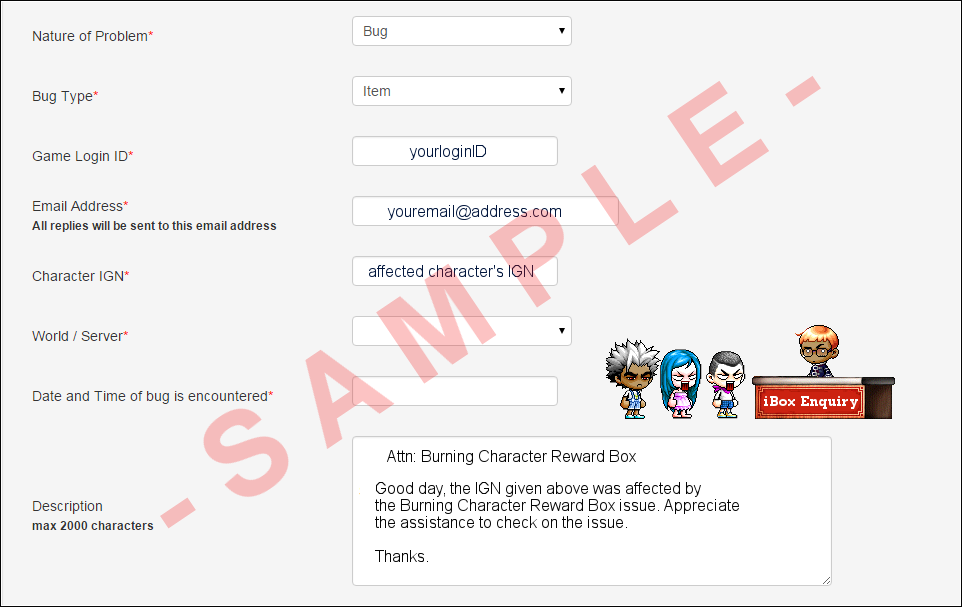 We'd like to help players with the issue to get it resolved as soon as possible, however your part in assisting will be greatly needed as well.
Thank you.
- MapleSEA Administrator